I've listed 20 maps that I feel will help aid travelers worldwide. These maps will help assist in making your travel experience a much safer and hopefully more entertaining one. I've also thrown in a few humorous ones too. I've tried to find the most recent versions of maps, however there are some that are a few years old. Hope you enjoy!
________________________________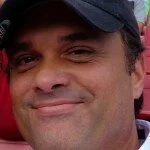 Hi my name is JP Chartier and I write for Gutter Pup Adventures.com where you can expect to read well-written and entertaining articles about the people and places that often get overlooked at many popular vacation destinations around the world.