By PHeymont
While staying in Saint-Remy-de-Provence for a few days, visiting the market and touring nearby towns, we also enjoyed a hike out into the surrounding country for two local attractions: The hospital where Vincent Van Gogh was under treatment for more than a year, and the nearby ruins of the ancient town of Glanum, buried from antiquity until the past century.
The walk started from our apartment in the center, past "downtown" shops and old houses along the street leading away from the center.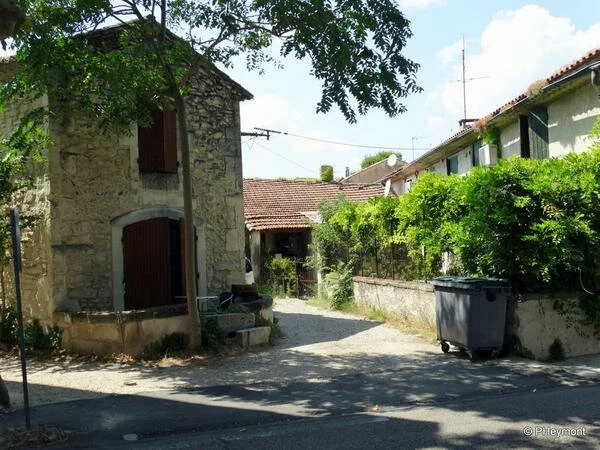 Along the route, there's a series of signs showing Van Gogh paintings made in the area; some of them are at places shown in the pictures; others that might have been, such as this old farmhouse along the Canal des Alpilles, the small stream in the foreground. It's for irrigation, not navigation, obviously.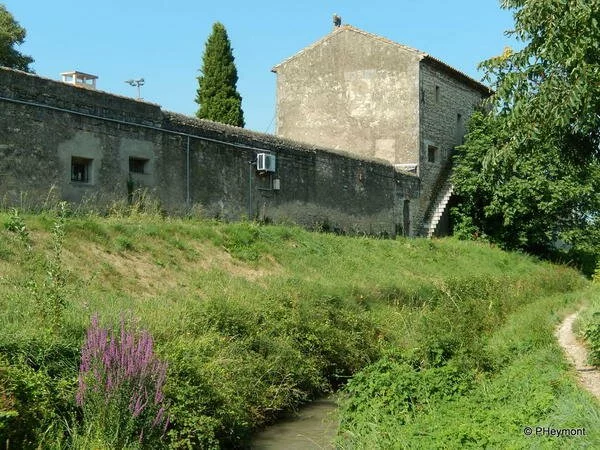 By the side of the road, one farmer offered free sprigs of lavender, an important local crop. Sadly, we arrived too late to see fields in bloom. But in the markets and in stores, you can buy lavender almost anything: Soap, syrup, chocolate, ice cream and more.
Most of the walk, once out of town, passes small farms and summer houses, many with pleasant flowers and intriguing angles and details.
And then the road ended. The only way we could see to go forward was this narrow path along a wall, which we followed. After a while, we realized it was the outside wall of the hospital grounds, and we had reached Saint-Paul de Mausole, our first goal.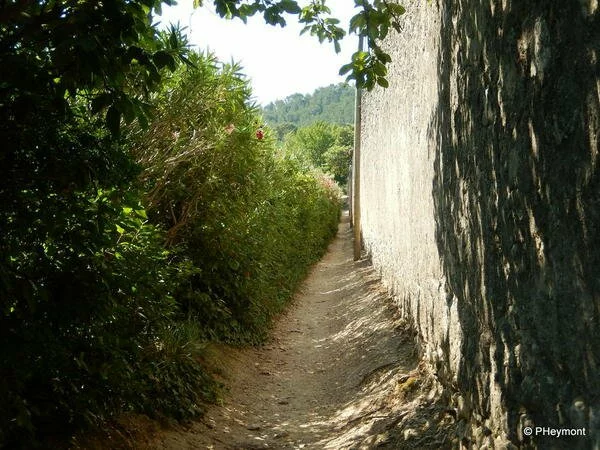 Van Gogh admitted himself to the hospital clinic in May 1889, and stayed there for just over a year. It was a good choice for him; in an era when the treatment of mental illness ranged from none to barbaric, the clinic at Saint-Paul was a pioneer in sympathetic treatment, and the directors believed in occupational therapy.
Van Gogh, when he was able to paint, had an extra room assigned for his materials and as a studio, in addition to his bedroom (this is a reproduction; the actual room is in the part of the clinic still in use as a therapeutic rest home).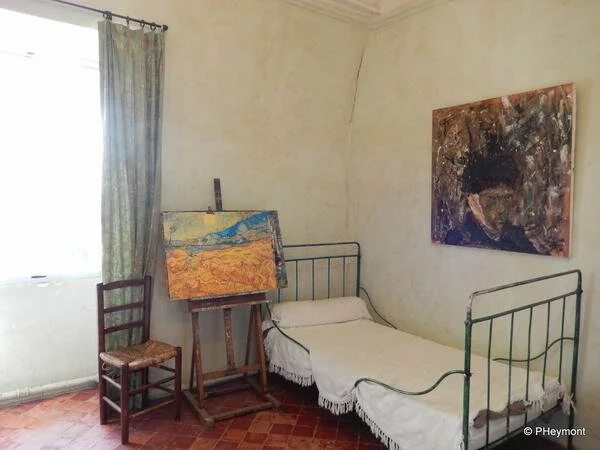 For much of the time at Saint-Paul, before he was able to leave the grounds in a one-hour radius, Van Gogh painted what could be seen from the hospital's windows or on its grounds, which included a small wheatfield and olive orchard. He also painted his fellow patients. In all, he produced over 180 canvases and hundreds of drawings during a troubled and productive year.
Here are some of the scenes he would have seen in that time, including the beautiful medieval cloister that is part of the hospital buildings.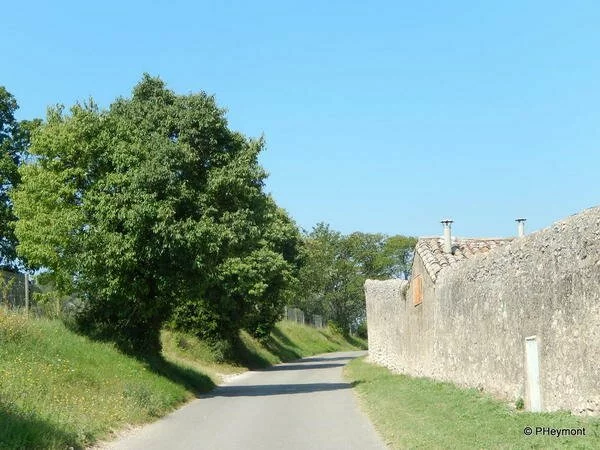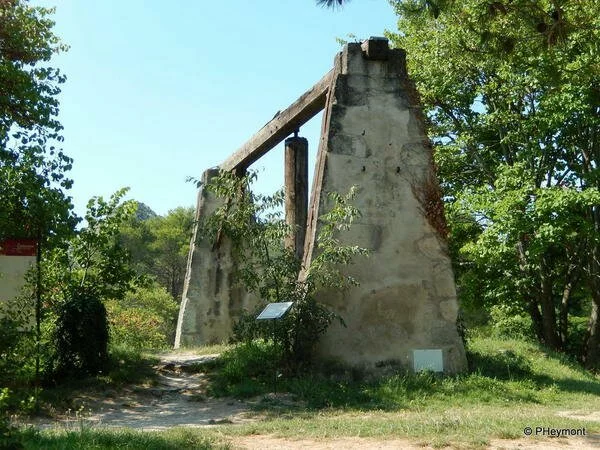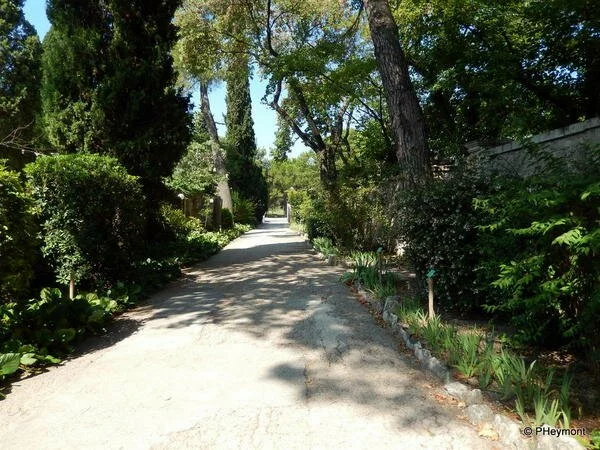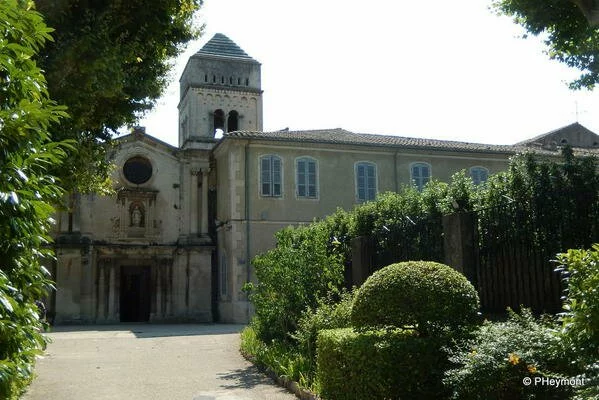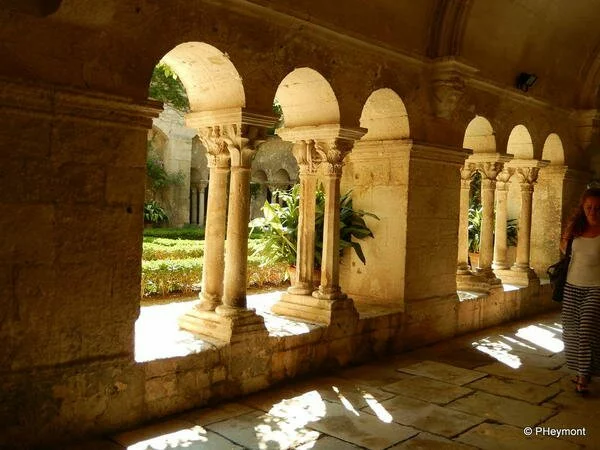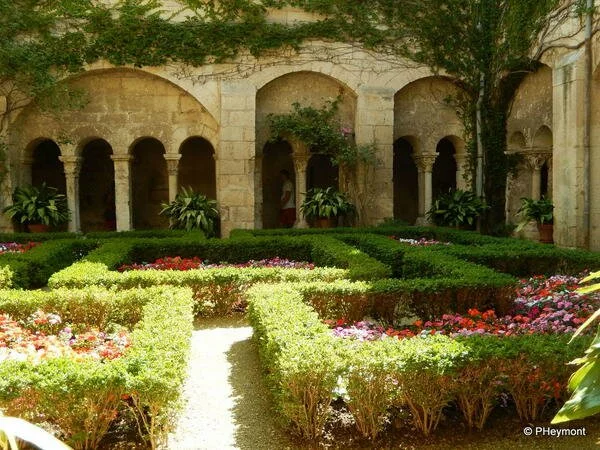 Inside the cloister, the inevitable souvenir shop…but with a twist. Not only Van Gogh prints and Van Gogh mugs and Van Gogh T-shirts, but artworks painted by current patients in art therapy programs for sale. Some are quite good, many are "in the style of" Van Gogh, Gauguin and others, and a few are truly original and stunning.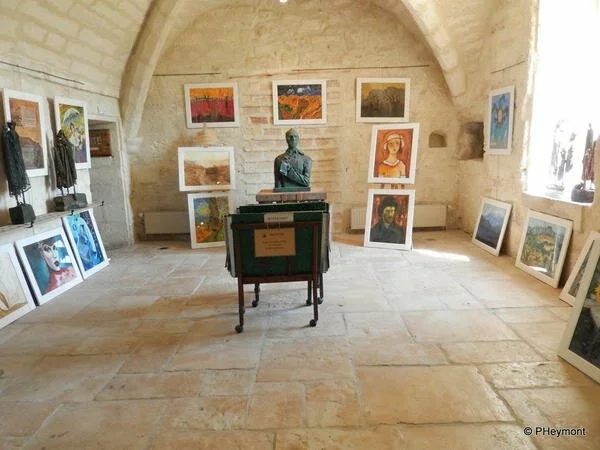 ————————————————

PHeymont: I traveled as an Army brat until college, and spent the last part of high school in Germany. I got the "travel habit" again when my wife and I could "afford" it. And it is a habit–no plane goes by that I don't wish I were on. I don't even have to know where it's going.