7 Stunning Treehouses You Can Rent!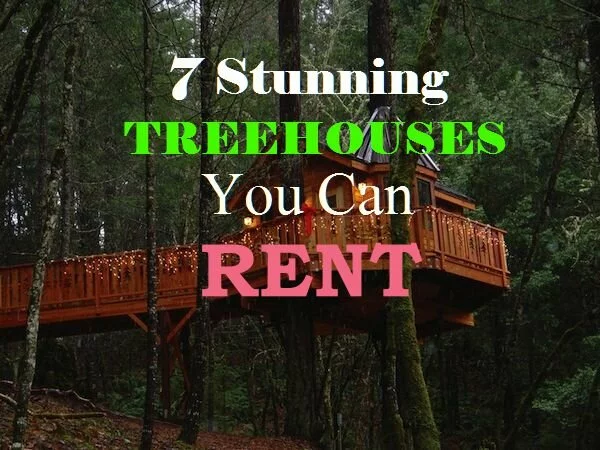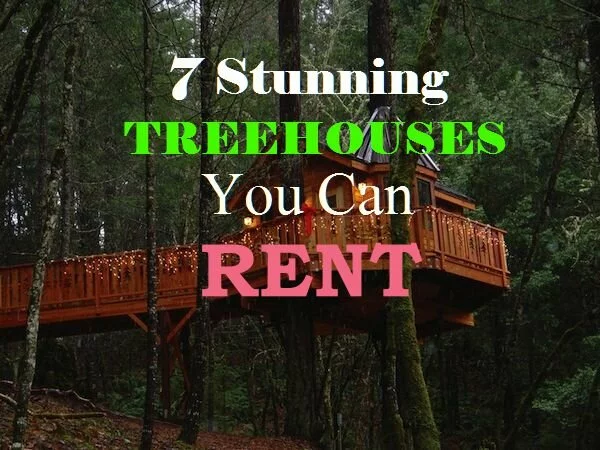 Who doesn't love a treehouse?
Treehouses are truly magical, they stimulate childhood memories while providing peacefulness and relaxation. They evoke a lonely nostalgia and meditative state, while at the same time extending comfort and a sense of adventure, plus you get to sway in the treetops – that's why they're so magical.
Imagine for a moment that you're lying in a comfy treehouse bed, swaying lazily in a gentle nocturnal breeze high atop sturdy trees somewhere beautiful and wild and far away. You have a window ajar letting in the sounds of the night, the wind occasionally blows back the shades exposing moonbeams and starlight.
Sounds wonderful right? 
Well the good thing is you can experience this at one of the many treehouses for rent worldwide. There are literally thousands of beautiful treehouses in exotic locations all over the planet that you can rent, offering you the chance to try something new and exciting. Who needs a boring hotel with the same ole, same ole when you can expand your boundaries and live on the edge a bit.. if only for a night. 
Here are 7 Stunning Treehouses You Can Rent:
El Castillo Mastate Treehouse
Finca Bellavista Community, Rainforest, Costa Rica
Does waking up in the morning 90 ft. from the ground to a chorus of chirping birds and the music of the tropical rainforest sound good to you? Then the El Castillo Mastate Treehouse may be just the thing you're looking for. The treehouse is located in the Finca Bellavista Community, deep in the Costa Rican rainforest – where exactly isn't published on their website for obvious reasons – only after booking a stay are you told exactly where it is. It's very important that the community is kept private, even though they rent treehouses to the public, this is their home and they want to keep out the riff-raff.
Finca Bellavista (est. 2006) is a residential treehouse community in the south Pacific coastal region of Costa Rica. They are a private and rustic retreat where owners and a limited numbers of guests explore the natural wonders of the rainforest and get to stay in a treehouse.
It's important to know that this isn't a resort, and you will do a lot of hiking through the rainforest, so it goes without saying that you'll be wet most of the time (you're in a rainforest). There are several different treehouses to choose from, but the El Castillo Mastate is my personal favorite.
There is an 80-foot-long suspension bridge that connects the treetop suite to a stilt-built room that has a full kitchen, dining and lounge area, plus a full bathroom. This rental allows up to 4 people max. There is a full kitchen-house which includes a refrigerator, an oven and stove-top, there is a sink with filtered water, cookware, and eating utensils. There is a dining table large enough to seat four, a full-sized futon couch in the living area, and a full bathroom with shower. 
The master bedroom has a queen-sized bed with a half-bath and a sink. There's a balcony where you can experience the wonderful rainforest scenery. The unit has minimal solar-powered electricity, so forget the hair dryer and laptop (too wet for the laptop anyway).
$250 a night for 2 people
Click here for more information to this unique and amazing place.
Temple of the Blue Moon

 
Fall City, Washington 
Built by Pete Nelson, the Treehouse Whisperer from the Animal Planet show "Treehouse Masters." Pete and his wife Judy own "Treehouse Point," a treehouse Bed & Breakfast in beautiful Fall City, Washington, about 30 minutes outside of Seattle. 
Pete used the lines of the Parthenon as inspiration when building this treehouse, and used a large spruce tree to attach the treehouse. The treehouse comes equipped with heat, electricity, bottled water, an electric tea kettle, comfy bed with bed linens, towels, an MP3 player/radio and a compost toilet. There is a fully equipped bathroom on the ground level for use by all six of the treehouses on the property.
Plan a trip to the Tree House Point Bed and Breakfast for a luxurious night's sleep in one of their incredible treehouses.  You're surrounded by lush vegetation, wildlife and a nearby river. 
There isn't a restaurant onsite, you'll have to go into town for that, but there is a continental breakfast in the lodge in the morning. There are fire pits to build campfires but they don't allow cooking onsite.
$330 a night/ 2-night minimum
The Big Beach in the Sky Treehouse 
Sanya Nanshan Resort, Hainan Island, China
Inhabiting the tops of gnarled and sprawling tamarind trees, and overlooking the South China Sea is the Sanya Nanshan Treehouse Resort, a treehouse fairy tale in real life! This treehouse offers travelers a scenic and meditative retreat far away from the hustle and bustle of everyday life. 
Admire the sea from the comfort of your treehouse, or swim it's warm waters by sliding down the sand dunes that slant towards the beach below. The resort also sits near a 5,000-acre Buddhist park filled with temples, pagodas and botanical gardens.
The eco-friendly treehouses aren't for the fussy, but if you prefer fresh air to air conditioning, and natural beauty to that of a TV, then I think you'll absolutely love this place.
Accessible only by suspension bridge, the Big Beach in the Sky treehouse can sleep six people comfortably on two levels, while the treehouse has electricity, you'll have to trek about 35 ft. to a hot shower.
$160 a night
For more information and to book the treehouse click here.
The Calypso Treehouse
 Cave Junction, Oregon
This charming Tudor style treehouse took two years to build, and became available for rent starting in 2008. A bridge leads you to a small deck that surrounds the front of the house. Well insulated, with a heater and ceiling fan, the Calypso is equipped with a toilet, hot & cold water sink, a small refrigerator and a hot water pot. There is one Queen sized bed and it sleeps two.
The treehouse is available all year round and includes a breakfast with your stay. 
The Calypso can be yours for $280 a night (summer) $260 a night (winter) and requires a minimum of two nights stay.
Click here for more information.
Treehouse Retreat
Durham, Ontario, Canada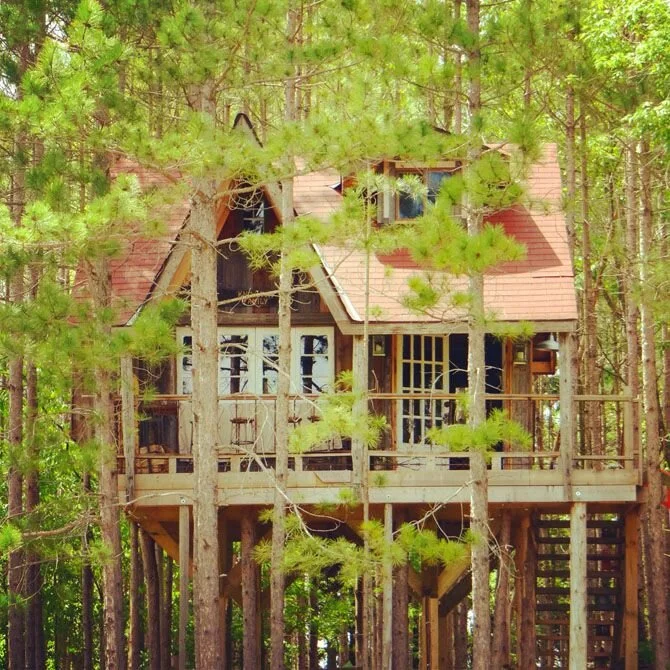 Here's your chance to smell the pine trees and listen to the sounds of peace and quiet in a remote treehouse near the sleepy little town of Durham, about two hours NW of Toronto, Ontario, Canada. The entire treehouse was built from a reclaimed up-cycled barn and little vintage finds from road trips by the owners.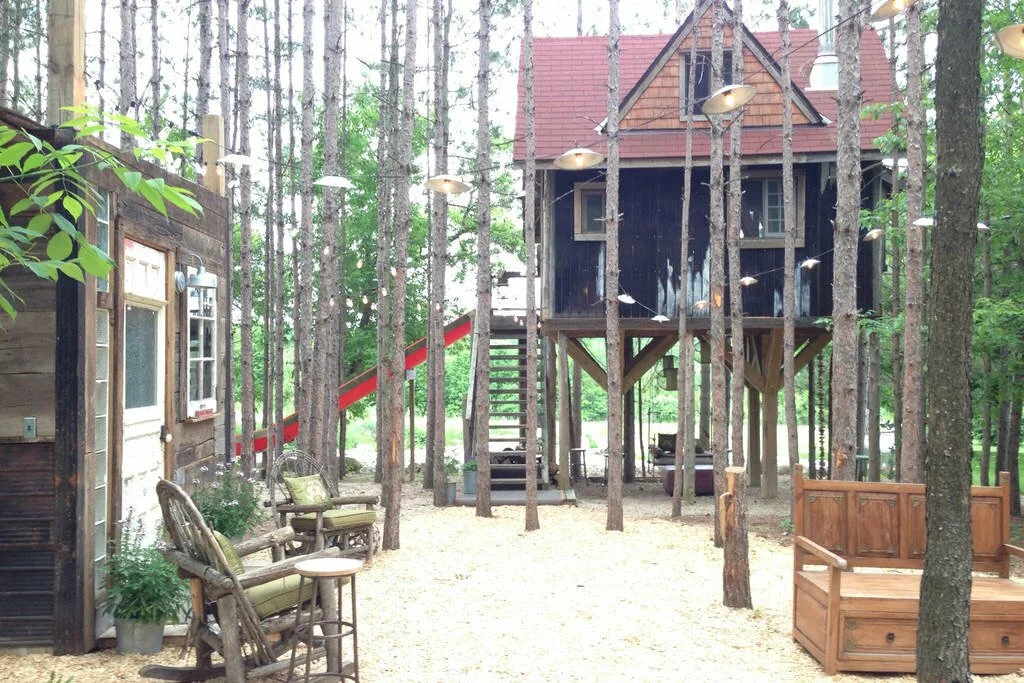 There is an outdoor kitchen (above), with a fireplace and a pool, and within the 100 acres of property, you'll find walking trails and a barn.
It will be open again from June 1, 2015- Sept 30, 2015
$350 a night, sleeps two people comfortably.
Here is a link to more beautiful pictures of this wonderful treehouse.
Want to book a night, click here
Cedar Creek Treehouse

 
Ashford, Washington
At the Cedar Creek Treehouse you'll be sleeping fifty feet off the ground in the boughs of a giant, old-growth Washington Red Cedar tree, with skylights above the beds for star-gazing. It's located just outside Mount Rainier National Park in Ashford, Washington and was built in 1983 by Bill Compher.
There is a five story stairwell to brave before entering the three separate levels of the treehouse, culminating with a really cool sitting area at the very top. Don't expect any luxuries here, you won't find a TV, a phone, no wifi, and most importantly there is no shower or tub! There is a compost toilet, and they include towels, soap, ten gallons of water, a charcoal grill and electric lighting, but there are NO electrical outlets so don't bring the laptop unless it's charged. 
Be sure to take the tour provided by the owner, which takes you to the other two treehouses on the property which are almost one hundred feet off the ground. The views are spectacular! There is a beautiful river at the base of the treehouse and the imposing Mt. Ranier can be seen in the distance.
$300 a night for two persons
$100 per extra guest (limit two)
Call 360-789-6773 for reservations
The Mirror Cube
at the Treehotel – Harads, Sweden
This tricked out treehouse is a one of a kind! It's a hideout among the forest, camouflaged by mirrored walls that reflect its surroundings making it virtually invisible. It's small, only measuring 13'x13'x13′ the base is comprised of an aluminum frame wrapped around a tree trunk.
The interior is made of birch, and their are six windows which provide a miraculous panoramic view.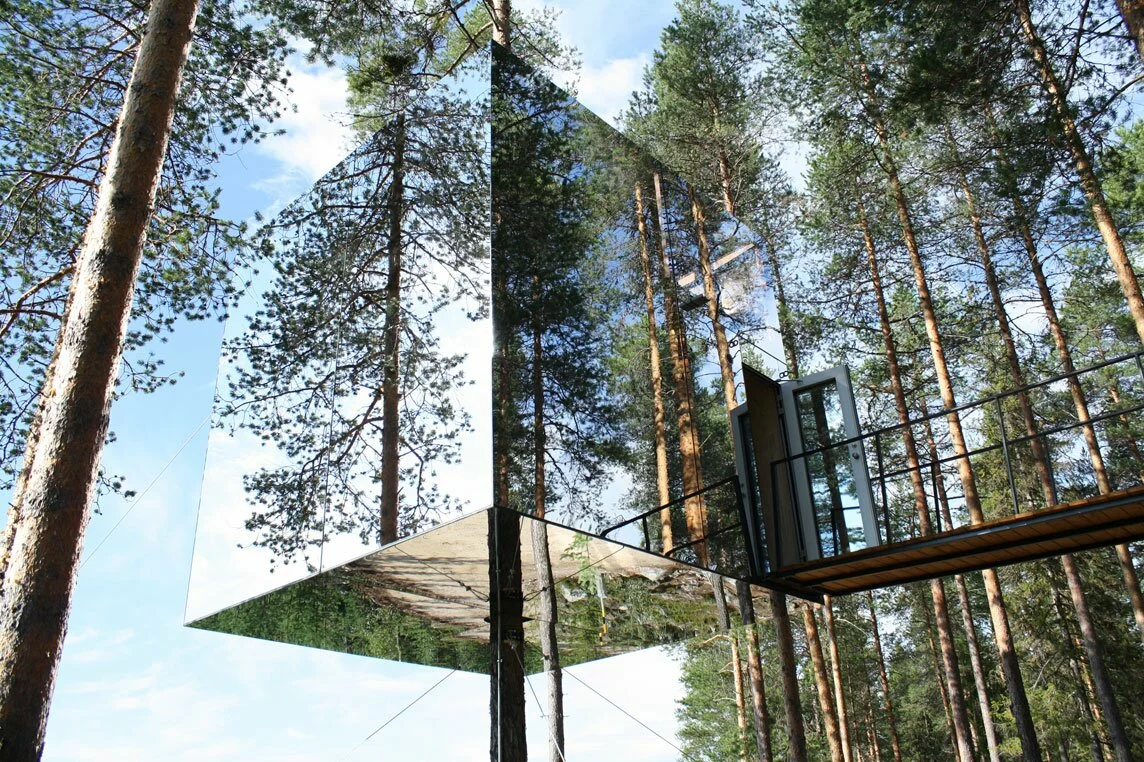 The Mirror Cube is perfect for two people, a 40′ long bridge leads you to the entrance, inside it includes a double bed, a bathroom, small lounge and a rooftop terrace. 
You check in at Britta's Pensionat, which is also where you can get breakfast, lunch and dinner, there is also a bar, sauna and relaxation area with a TV and internet connection.
This treehouse is pricey, it will run you $788 a night for two people.
Please share below in the comments any treehouses you have stayed in during your travels. Would you consider staying in a treehouse?
__________________________________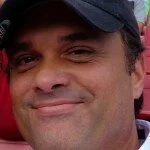 Hi my name is JP Chartier and I write for Gutter Pup Adventures.com where you can expect to read well-written and entertaining articles about the people and places that often get overlooked at many popular vacation destinations around the world. You will also find articles on camping, hiking, kayaking and several other popular vacation activities here too.
My goal is to seek out the hidden 'gems' for you and bring them alive through my writing and photographs, so your next trip or vacation will be a much more rewarding and fulfilling experience.