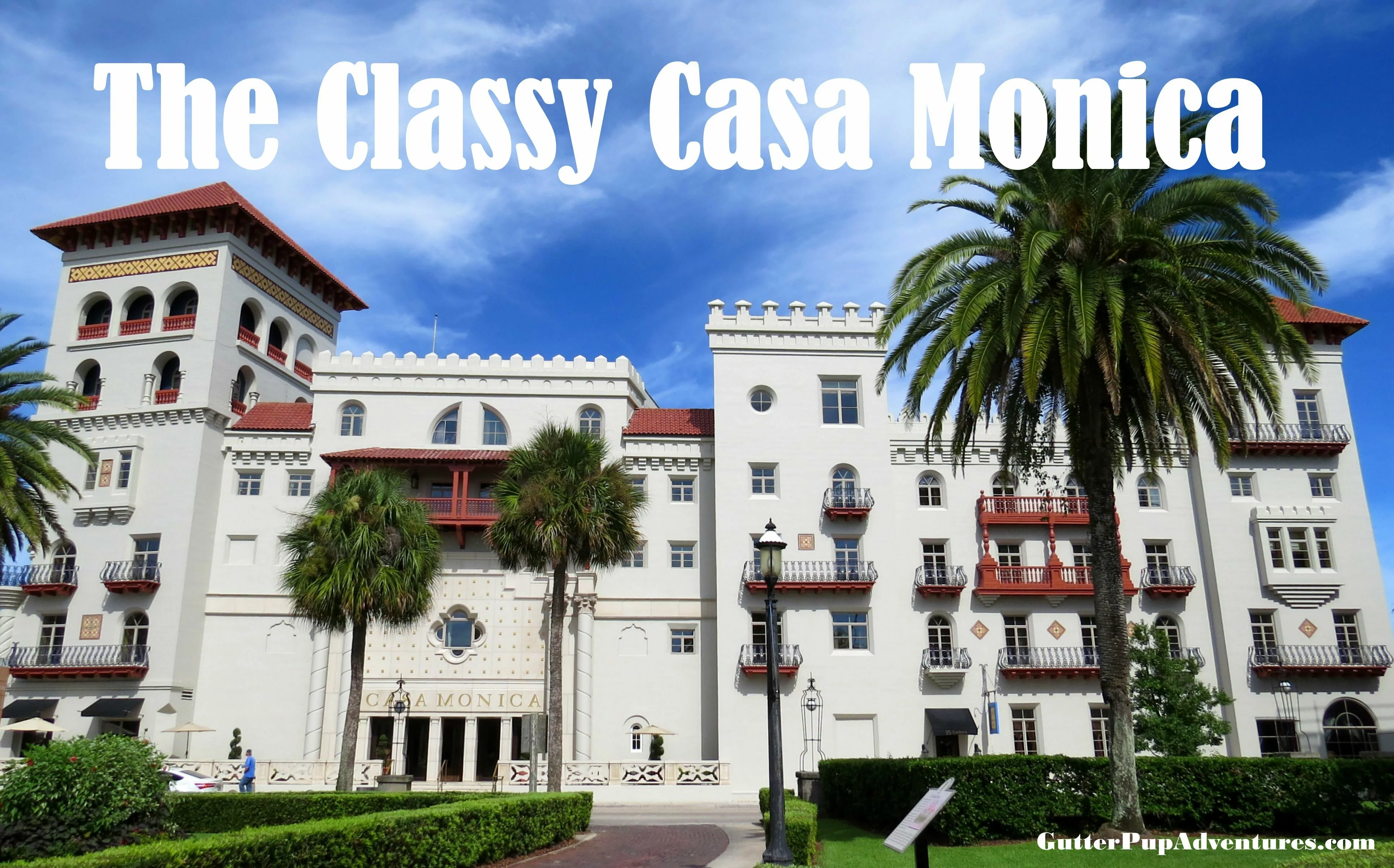 Ladies and gentlemen you work your asses off, you toil day in and day out, so it's imperative that you treat yourself to something special from time to time – to charge the batteries, to relieve stress and to clear the mind. And it just so happens I have just the place for you… Casa Monica.
By JP Chartier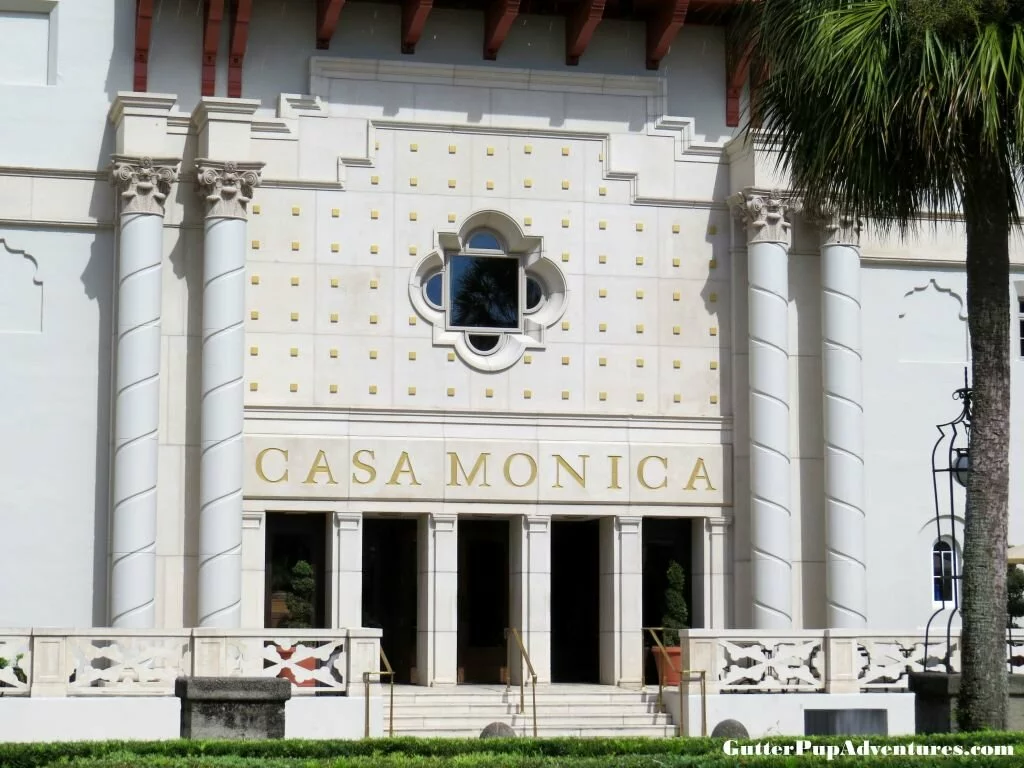 While in St. Augustine, Florida recently I was fortunate enough to stay at the Moorish Revival-styled Casa Monica Hotel, located just across the street from the famed Flagler College (formerly the Ponce de Leon Hotel) and only a couple of blocks from the breezy and charming shoreline of the Mantanzas Bay. It is the only hotel in St. Augustine to receive AAA's Four-Diamond Award.
Not only is this a classy place, it has a very interesting history too, and we love history here at GutterPup!
First Impressions
There are no free parking spots for the hotel, its valet only. You pull your vehicle into a garage-like opening in the building and valet takes it from there, all fine and dandy if you know that, unfortunately we didn't. Not a big deal, we just drove around looking unsuccessfully for a parking spot before noticing the entrance.
The building is beautiful, the intricate balconies and red tile roof give it a Spanish feel, the white finish on the outside of the building gives it an ancient Roman feel.
As I entered the very ornate lobby the gold-leafed, intricately hand painted archways and Spanish tapestries grabbed my attention with its precision and beauty. The chandeliers, fountains and frescos remind me of a fancy hotel in Morocco.
A Short History
 In May 1887 Henry Flagler, co-founder of Standard Oil, hotel magnate and railroad pioneer sold a parcel of land in St. Augustine, Florida to Bostonian amateur architect, Franklin W. Smith. A mere 7-months later, Smith had the Casa Monica built and on New Years Day 1888 he opened the doors – but only one room was rented.
Smith new very little about running a hotel and only 4-months after opening its doors, he sold the hotel to Henry Flagler for only $325,000. Flagler quickly changed the hotels name to Cordova and under Flagler's management the hotel flourished.
Henry Flagler also owned two other famous hotels in St. Augustine, the Ponce de Leon Hotel and the Alcazar Hotel, both were across the street from the Casa Monica (then called Cordova).
In 1902 Flagler had the Cordova Hotel and the Alcazar Hotel (located directly across the street) connected by erecting a bridge between the two hotels, he called the two "Alcazar Annex." Flagler held on to the hotels until 1932, then abandoned them when the stock market fell. And in 1945 the bridge was tore down.
In 1962 the former Casa Monica Hotel was purchased by the St. Johns County Commission and after six years of renovations it was turned it into a courthouse. It remained a courthouse until the mid 1990's when Richard Kessler (formerly with Days Inn) purchased it for $1.2 million, and in December 1999 he reopened it as the Casa Monica Hotel once again.
My Room
I stayed in one of the standard rooms, which cost $199 a night during the week and $299 on the weekend (Aug. 2014). I was impressed with the custom designed interior and classical furnishings, and the plush red velvet tufted headboards were cool.
 There are 138 standard rooms at the hotel in which you get triple-sheeted beds with four feather pillows, a desk area, Bose sound system with CD, hair dryer, lighted make-up mirror, luxurious bathrobes, large shower, ironing board, flat-screen TV, coffee maker and a safe.
The only downers about the room was the paper thin walls (had to listen to my neighbor fight with her boyfriend on the phone one night) and that you have to pay $15 for wifi.
The Particulars
There is an excellent restaurant located in the hotel near the lobby called "95 Cordova" that serves Middle-Eastern and Asian-influenced cuisine. They have "Café Cordova" to get your caffeine fix, serving Starbucks, bagels, pastries, sandwiches, soups and salads, there is seating inside and outside.
You can be surrounded by art and candlelight in the very popular "Cobalt Lounge," also located near the lobby. They serve food and killer drinks, and on the weekends they have live entertainment.  
Keeping with the 'classy' motif of the hotel, there is an art gallery on site called the "Grand Bohemian Gallery" that features local, regional and internationally known artists.
The hotel allows dogs under 25 lbs, which was a huge surprise, so I brought along my pooch Auggie.
There are several packages to choose from so you can get just what you want.
The Official Gutter Pup Rating is: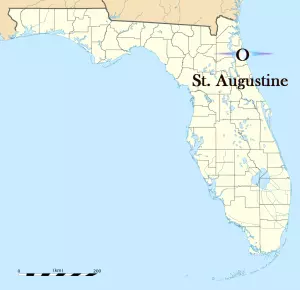 ________________________________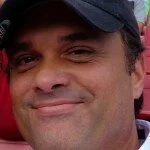 Hi my name is JP Chartier and I write for Gutter Pup Adventures.com where you can expect to read well-written and entertaining articles about the people and places that often get overlooked at many popular vacation destinations around the world. You will also find articles on camping, hiking, kayaking and several other popular vacation activities here too.
My goal is to seek out the hidden 'gems' for you and bring them alive through my writing and photographs, so your next trip or vacation will be a much more rewarding and fulfilling experience.