Help Plan Your Vacation with this Rainfall World Map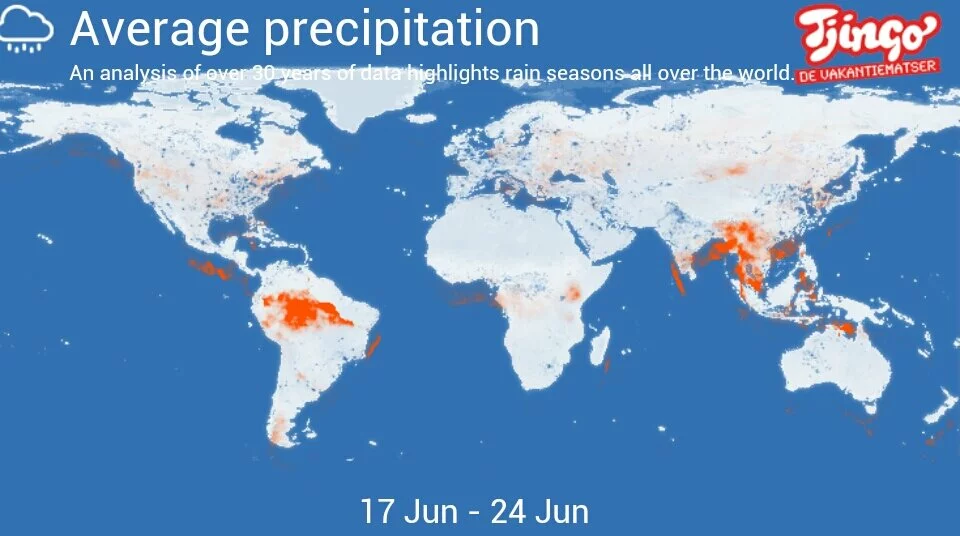 Weather has ruined many a vacation over the years, so you need to know what is the best time of the year to travel to (name your place)?
Now there is a website to help you out with that called "Tjingo," they've created an interactive map with an overview of the world's rainfall averages for the past 30 years for you, so all you have to do is set the time period you're curious about and wallah, a map appears with the rainfall averages for you! This is really useful for those that will be travelling to areas that historically get a lot of rain.
I've posted what the map looks like for the last two weeks of June for you below.