Visiting John Steinbeck's House – Salinas, California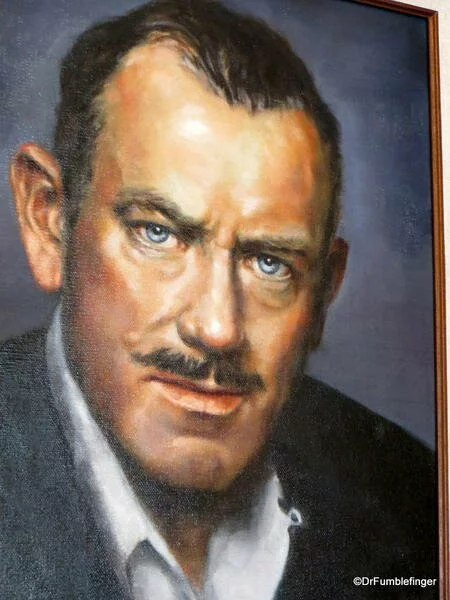 Friday's here at GutterPup Adventures we publish a "guest post" from a high quality travel website of an often overlooked place. These talented writers take you on a journey to the most beautiful and exciting places on earth! 
Today, I'm very pleased to present to you Dr. FumbleFinger from "Gumbo Travel.com" and his wonderful article about the childhood home of John Steinbeck, one of my favorite writers of all time!
_____________________
By DrFumblefinger
I greatly admire and enjoy the writing of American novelist, John Steinbeck — in fact, you'll see a quote from one of Steinbeck's books at the end of my posts on TravelGumbo. Steinbeck was born and grew up in the small farming town of Salinas, California, in 1902.  His formative experiences in and around this community were extremely influential on his life view and future writing, including his Nobel prize winning novel, "The Grapes of Wrath."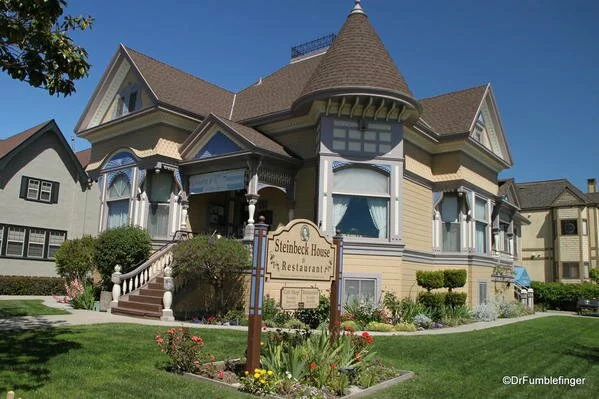 It had been decades since I'd last stopped in Salinas and I knew that a new Steinbeck museum had opened in town which I very much wanted to see.  So while doing an (all too short) California road trip with two of my Arthur C. Clarke buddies, electronics engineer Wayne Houser and author Neil McAleer, we decided to include a mini Steinbeck tour in our itinerary. This is the first in a three part series on visiting "John Steinbeck country."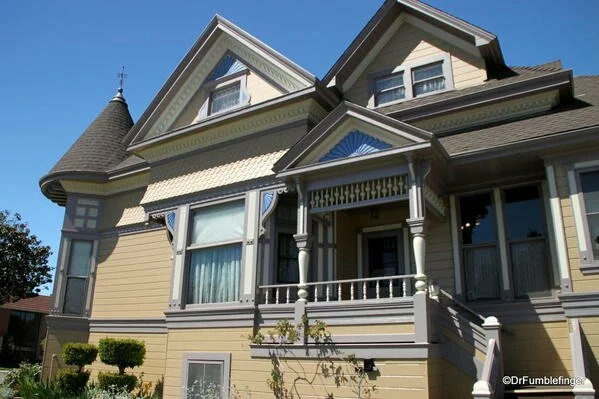 It seems fitting to start with a visit to the Steinbeck's home — the place John was born and grew up with his family (parents and three sisters).  More important for his fans, this was the building in which he began his writing career.   The house is a lovely and spacious Queen Anne style Victorian built in 1897; the Steinbeck family moved into it in 1900, and the home was listed on the National Register of Historic Places in 1989.  The family lived a "middle class" lifestyle, not that rich but comfortable.  John's father supported his family with a variety of jobs ranging from running an animal feed store to serving as treasurer of Monterey County. John's mother was a retired schoolteacher.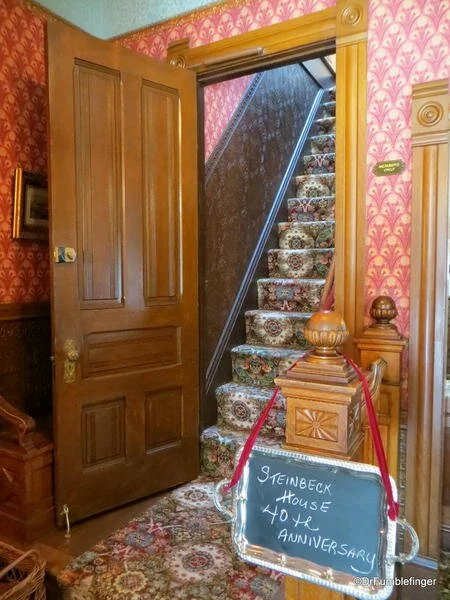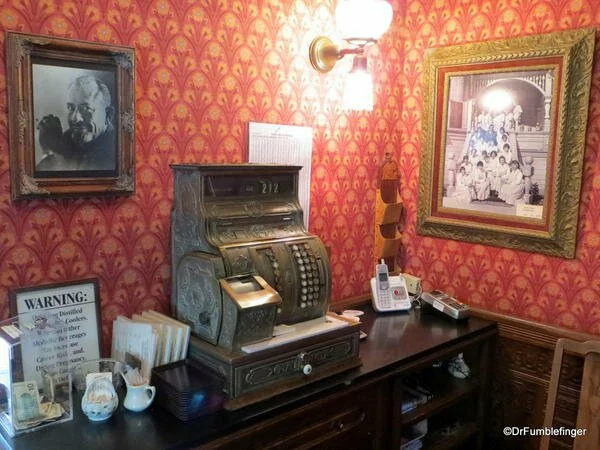 John Steinbeck decided to become a writer about the age of 14, often locking himself into his upstairs bedroom to write.  He attended Stanford University on and off for a few years but never earned a degree.  He later moved to Monterey and New York, and traveled overseas when such trips were relatively uncommon.  But he never lost connection to his Salinas roots and in fact is buried in its cemetery in a simple non-descript grave.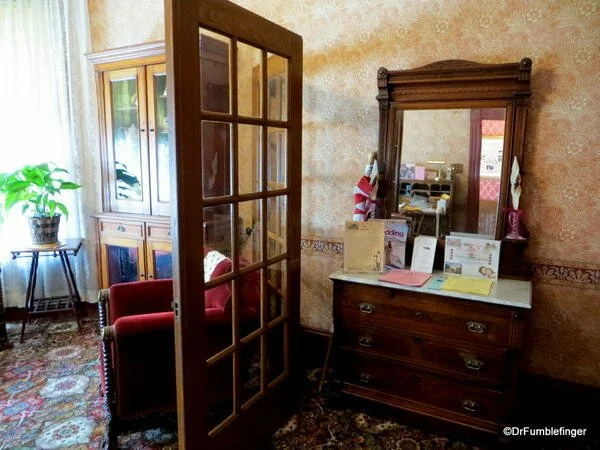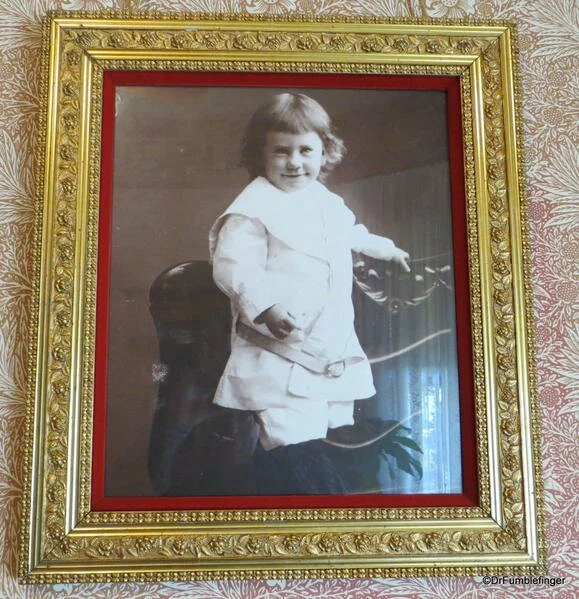 To preserve the Steinbeck house, a non-profit "Valley Guild" was formed by a group of Salinas women.  These women also shared an interest in gourmet cooking using locally grown foods, so they purchased the Steinbeck home, extensively renovated and refurbished it, and opened it to the public as a restaurant in 1974 on the 72nd anniversary of John Steinbeck's birth (about 6 years after his death).  The house is still operated by the Valley Guild and staffed mostly by volunteers with a minimum of paid staff. The Steinbeck house is celebrating its 40th Anniversary this year and we should all be grateful to the Guild for helping save this historic home.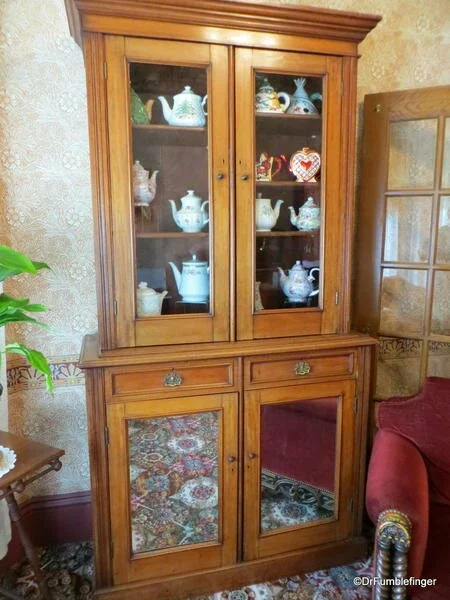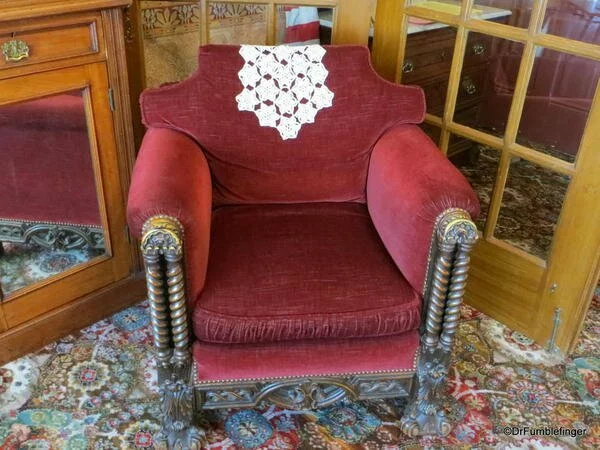 Docents offer tours of the house (cash gift appreciated and used to support the home).  We were given a detailed tour of the home by the President of the Guild, Tina, in the latter stages of the tour joined by her husband, David (the House Chair and all around handiman).  Tina was terrific and gave us a great and interesting tour that took us through all parts of the home, from the entry hall to the living and dining room (now part of the restaurant's dining room), downstairs bedrooms; we were even fortunately enough to be given a glimpse of John's room upstairs (now a Guild office, but this was where he began his great writing career).  
The home is remarkably intact and restored to the time period; it's quite an authentic experience.  There are dozens of pieces of memorabilia and family photos around the home which are fascinating, some of which I've tried to highlight in the attached photo gallery.  
I have to admit, for a Steinbeck fan like me, it was a thrill!   I want to express my thanks and that of my friends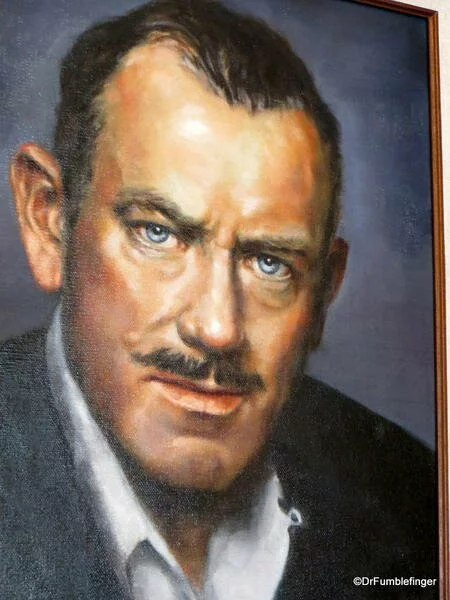 The Guild also runs a small giftshop out of the basement but it and the restaurant were closed when we visited.  I'd love to dine at the restaurant soon and really recommend if you're in the area, stop by for a meal and a tour of the Steinbeck home.  For more information, here this link to the Guild's website.
"We do not take a trip, a trip takes us".  John Steinbeck, from Travels with Charlie
************************************************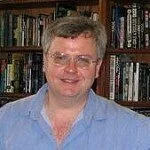 DrFumblefinger is an alias for Karl Anders, M.D. (click on this link for the story behind the nickname).  Karl loves everything about travel — researching it, the journey, the trip experience, and writing about it all!  Karl's been blogging for a few years now (first at www.drfumblefinger.com, more recently at www.travelgumbo.com which he co-founded).  When he's not traveling Karl works full-time as a physician in a hospital-based practice.  He currently lives in Calgary, Alberta, Canada, only a one hour drive from his beloved Rocky Mountains, but has called Los Angeles, California, and Spokane, Washington, his home in the past.  You can reach him by email at [email protected].