From time to time, GutterPupAdventures will share top-notch travel articles on this blog by talented writers. Today I would like to present to you, the first of these articles by DrFumblefinger.
by DrFumblefinger
Sri Lanka…Ceylon…Taprobane…Serendip…Pearl of the Indian Ocean  — all synonyms for the same magical tropical isle.
The Sri Lankan tourist board has described Sri Lanka as "A Land Like No Other".  I think its a terrific and very apt slogan, for there's no other place I know of that offers this admixture of the sea, wonderful beaches, mountains, waterfalls, jungle, tea plantations, ancient cities and temples, and a remarkable cultural diversity —  all on a tear drop shaped piece of land only a few hundred kilometers long.  For thousands of years Ceylon was a port of call on the shipping routes of the Indian Ocean.  Many of its cities, including Colombo, have great natural harbors.  Sri Lanka's past history includes occupations by the Dutch, Portuguese, and most recently the British.  It has a religiously diverse people, mostly Buddhist but with significant Hindi, Muslim and Christian populations.  It has been a struggling independent country for almost 60 years and I hope that it will soon reach its great potential.
I've had the wonderful experience of traveling to Sri Lanka eight times during the past 20 years.  Each of these trips offered many unique moments and experiences.  Before starting my "career" as a travel blogger, I'd never written about these journeys except in my personal travel diary and an occasional e-mail to a friend.  The first post on these visits is on Colombo — the political and economic heart of Ceylon. (Note: Chris Christensen of the Amateur Traveler Podcast has interviewed me about my travels to Sri Lanka.  If you would like to listen to this podcast, click here).
The main purpose of my trips to Sri Lanka was to visit Sir Arthur C. Clarke, 50+ year resident of Colombo, science fiction writer, futurist, and a gentle kind man whom I was proud to know.  On each visit I tried to explore as much of the island as was possible, and I saw much of it; though its fairly small, its not a fast or easy place to get around in.  During my travels the island suffered from a civil war, so the far north and west coast were off limits because of military activities.  As the Tamil rebels have been defeated by government forces, these areas will slowly open to tourist development, but sadly they are said to be quite devastated.  Perhaps some day I –or you– can visit them.
1)  COLOMBO
Every time I arrived in Sri Lanka from North America,  it was at the end of a very long flight that took me through Japan or Taipei, Bangkok or Singapore, ending at the Bandaranaike International Airport north of the Colombo.  The journey was over a day long and my arrival was always after midnight local time.  By the time I'd cleared immigration and customs, exchanged some money and grabbed a ride to my hotel, I was jet-lagged and completely exhausted.  Fortunately, there was always a comfortable room and bed waiting for me.
During each of my visits to Colombo I stayed at the Galle Face Hotel.  The hotel was recommended by a good friend, Wayne Houser, who had worked in Sri Lanka for 3 years as an engineer at the Voice of America.  It was Wayne who introduced me to Arthur C. Clarke and Sri Lanka, and in so doing opened this interesting chapter in my life.  I owe Wayne a great debt for what he has done for me, and will always value his friendship.
I've always enjoyed my visits to grand old Galle Face Hotel.  Built in 1864, its a functioning relic of the bygone British Colonial era.  It sits on the Indian Ocean, just south of the Galle Face Green (large public park on the ocean — a favorite local place for families to gather in the evening).  The setting is truly wonderful.  There is no better place in Colombo from which to watch a sunset and enjoy the cool evening breeze than from the inner courtyard and balconies of Galle Face Hotel.  While generally in a good state of repair, the Galle face has for 150 years fought the humidity and warm heavy salty air of the sea, and it shows.  Its not as elegant as the Taj or Hilton, but has a great deal of character.
Waiting to meet guests is the distinguished and polite greeter, Kuttan, who for more than half a century has been the official "welcomer" of the hotel.  The staff was always very warm and inviting and in time I got to know them and vica versa.  The food was uniformly excellent and very safe; I could eat anything from fresh fruit to salads to tantalizing curries and never once got ill.  The Sea Spray restaurant offered terrific dinnertime oceanside dining, and made seafood which I always enjoyed.  The Galle Face's rooms are filled with antiques and range from merely adequate to luxurious (depending on how much one wishes to spend).  The hotel has a most spacious and welcoming feel — sort of like a large comfortable old armchair.  And the Galle Face Hotel was Arthur C Clarke's favorite place to socialize and visit.  In was in its elegant Presidential Suite that he finished writing 3001: The Final Odyssey  (the last book in his Space Odyssey Quadrilogy), an event commemorated by a bust of Arthur in the hotel's lobby.  The Galle Face was one of the few places in the world where Arthur Clarke would come out for dinner (his favorites included their pate appetizer and chicken cordon bleu entre — washed down with sweet milky tea).
With the Galle Face Hotel as my base, I'd always spend the first and last few days of my visits to Sri Lanka in Colombo.  The Galle Face is centrally located and was only a few minutes ride from Sir Arthur's home in Cinnamon Gardens (of interest, the Iraqi embassy was right beside Arthur's home).  As I grew more familiar with Colombo, I wandered and traveled around the city on its ubiquitous "tuk-tuk" cabs.  Besides watching sunsets at the hotel, one of my favorite activities was a dawn walk along the beach at the Galle Face Green, past joggers, fisherman and massive old cannons, past their old Parliament building, towards the Fort area.
Colombo is a major port and large city, with crowded chaotic roads and a lot of pedestrian traffic.  It is the capitol of the country and home to its parliament and government leaders.  Because the Tamils were at war with the government, security at all government facilities was always high.  As these were all military targets, I never cared to explore any of the government offices or buildings.
Colombo isn't much of a touristy place and from the Western Tourist's perspective offers minimal interest.  The beauty and most fascinating aspects of the Sri Lanka lie away from this sprawling city of about 6 million, as I'll outline in subsequent posts.  The city does have a few points of interest, most of which can be explored in a half day.  The Sinhalese majority is mostly Buddhist, and there are many Buddhist shrines around town with some temples to visit, the nicest setting being the Seema Malakaa Temple on Beira Lake.  The Murugan Hindu Temple is large and worth a brief visit.  Another nice park is Viharamahadevi Park in the Cinnamon Gardens part of town.  It features an interesting flora and most memorable to me was when huge numbers of flying foxes at dusk left their roosts in its trees.  There were two nice private clubs I went to with Arthur offering swimming, gym equipment and refreshments.  One was the Colombo Swimming Club just off Galle Road.  The other was Otters Swim Club, where until his last years Arthur would end each day with a few games of table tennis and a juice drink for refreshment.
Colombo does offer some good shopping.  There is a large and pleasant department store, Odel's, that's worth a visit. It features excellent discounted clothes and textiles, a deli and coffee shop, bookstore, and is a great place to buy quality souvenirs (especially T-shirts).  Another Western style mall is Crescat Boulevard on Galle Road, which has a Keells supermarket that has a nice selection of food.  Most Sri Lankan cities have a (government run) Laksala store, featuring an assortment of handmade crafts.  Many small gem shops in Colombo sell jewelry featuring semi-precious stones mined in Sri Lanka.  Textile stores are common, including some with beautiful Batik patterns and wonderfully colored saris.  Many tea shops sell Sri Lanka's number one export, bulk tea — but more about tea in a later posting.
***************************************************************
 For an extended high resolution slide show of Colombo, please go to this link.  
***************************************************************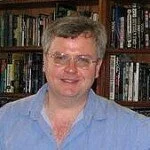 DrFumblefinger is an alias for Karl Anders, M.D. (click on this link for the story behind the nickname).  Karl loves everything about travel — researching it, the journey, the trip experience, and writing about it all!  Karl's been blogging for a few years now (first at www.drfumblefinger.com, more recently at www.travelgumbo.com which he co-founded).  When he's not traveling Karl works works full-time as a physician in a hospital-based practice.  He currently lives in Calgary, Alberta, Canada, only a one hour drive from his beloved Rocky Mountains, but has called Los Angeles, California, and Spokane, Washington, his home in the past.  You can reach him by email at [email protected].







+2

0