The Roanoke Star – Roanoke, Virginia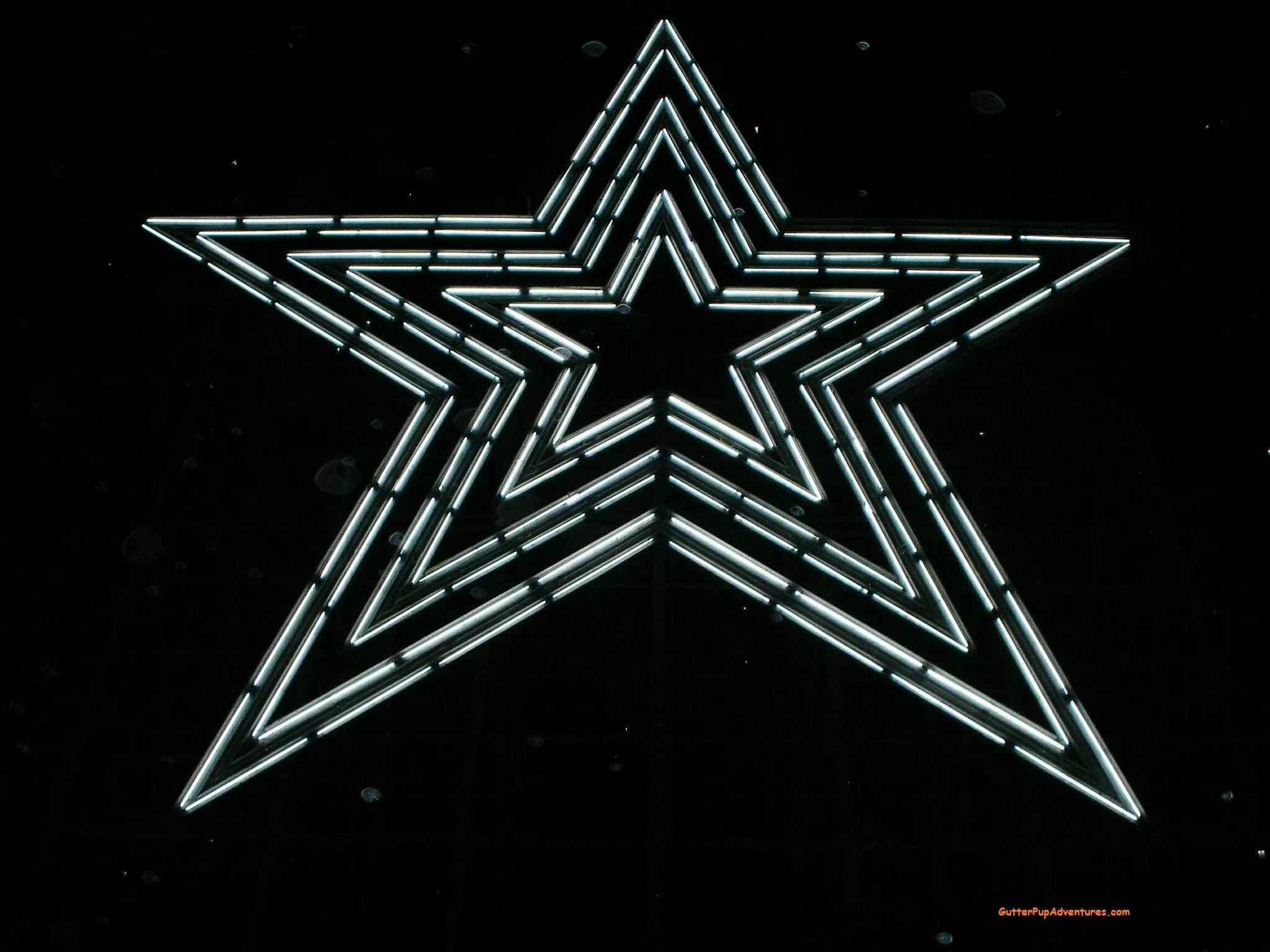 THE ROANOKE STAR is 88.5 foot tall and weighs 10,000 pounds. At night, when the star is lit, it can be seen for 60 miles in the air. It was constructed in 1949 at the top of Mill Mountain and 1,045 foot above the city of Roanoke, Virginia.
Roanoke became known as the "Star of the South" after construction of the star. Throughout the years the star has been adorned with different colored neon lights – for several years it would shine red to commemorate a tragedy – after the Virginia Tech Massacre in 2007, officials changed the star to all white, as a symbol of hope.
OTHER FACTS
* There is over 2,000 ft of neon tubing
* It requires 17,500 watts of power to illuminate the tubes
* The star was originally lit for the first time on November 23, 1949
* There is a park and picnic area around the star and a couple walking trails too
* The star is a favorite spot for nighttime hangouts, primarily younger folks
* Fantastic pictures of Roanoke can be taken from the star
* The original purpose of erecting the star was to serve as a seasonal, Christmas decoration for      the 1949 holiday season
* It cost $28,000 to build
* Click here to see live images from the star from a camera at the top
* The park, the star and trails are all free of charge
_______________________________________________
At Gutter Pup Adventures.com you can expect to read well-written and entertaining articles about the people and places that often get overlooked at many popular vacation destinations around the world.
Happy Travels!