Admiring the Views from the Foothills Parkway – Cosby, Tennessee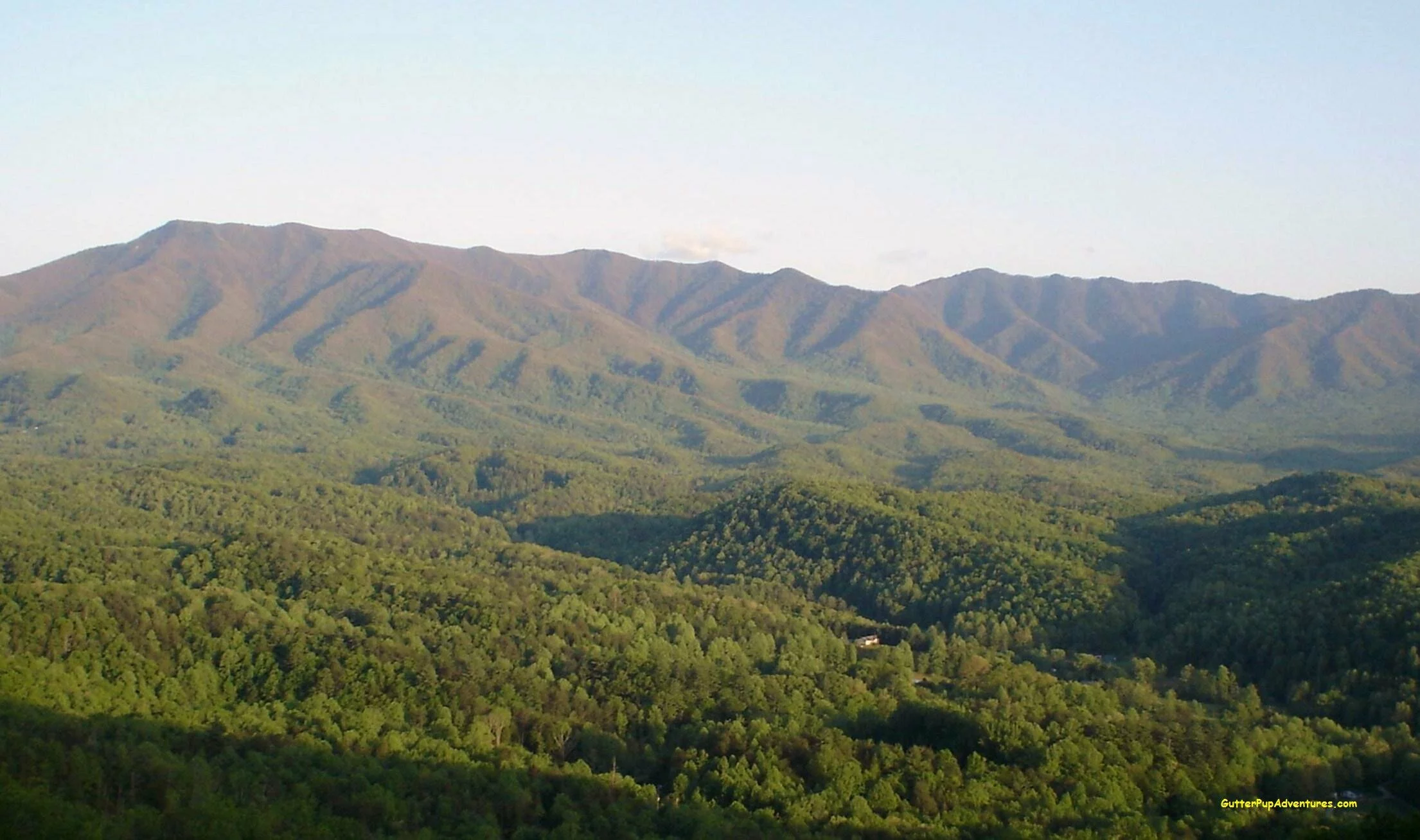 "Treat the earth well. It was not given to you by your parent's, it was loaned to you by your children."  -Ancient Indian Proverb
By JP Chartier
No part of the famous Blue Ridge Parkway runs through Tennessee, so the Foothills Parkway was constructed to connect the recreational areas on the Tennessee side of the Great Smoky Mountains.
Construction began in 1960 and is still incomplete today, however the section I'm hiking through in Cosby, Tennessee is finished and offers up unbelievable panoramic views of the surrounding area.
I enter the Parkway from the I-40 section in the Pigeon River Valley and follow the 6-mile stretch up and over Green Mountain until it dumps me off onto US 321 in the tiny town of Cosby, Tennessee. A few miles down the road is the popular mountain town of Gatlinburg.
Views of the small town of Newport, Tennessee can be seen off in the distance shortly after entering the Parkway from the I-40 entrance. By the time you reach the other end of Green Mountain, the views switch to that of Cosby.
The mountains look as if they are blanketed with millions upon millions of green Q-Tips standing on end and tightly packed together. If you're anywhere in the Gatlinburg/Cosby area, it's worth the time to visit the Foothills Parkway, try and make it to the other sections of the Parkway too, located throughout eastern Tennessee.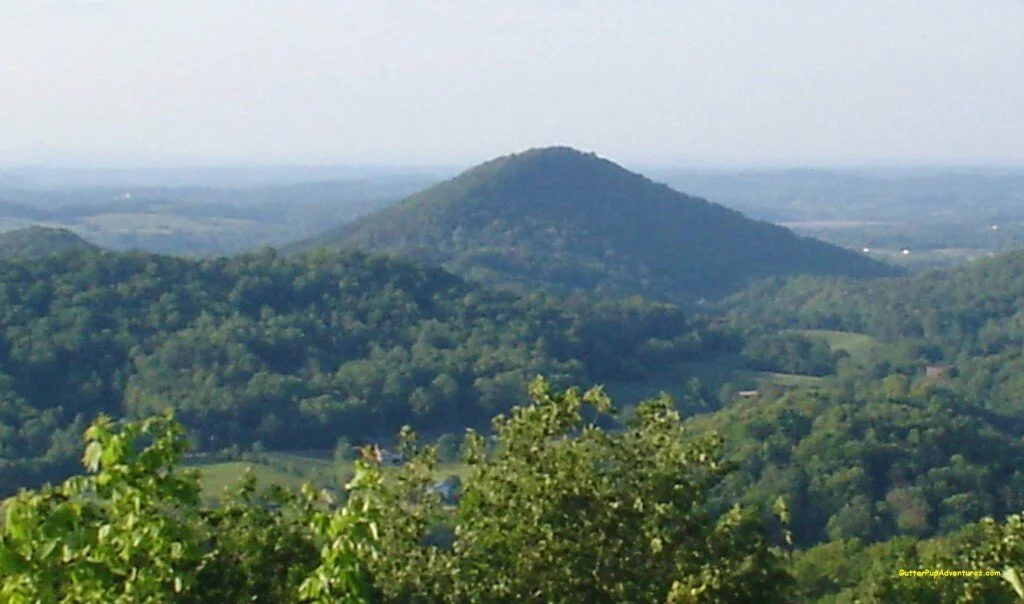 "Rising up, massive and splendid, against the west. The shadows of the clouds flecked the pure and perfect blue of the sunny slopes with a dusky motling of purple."  -Mary Noailles Murfree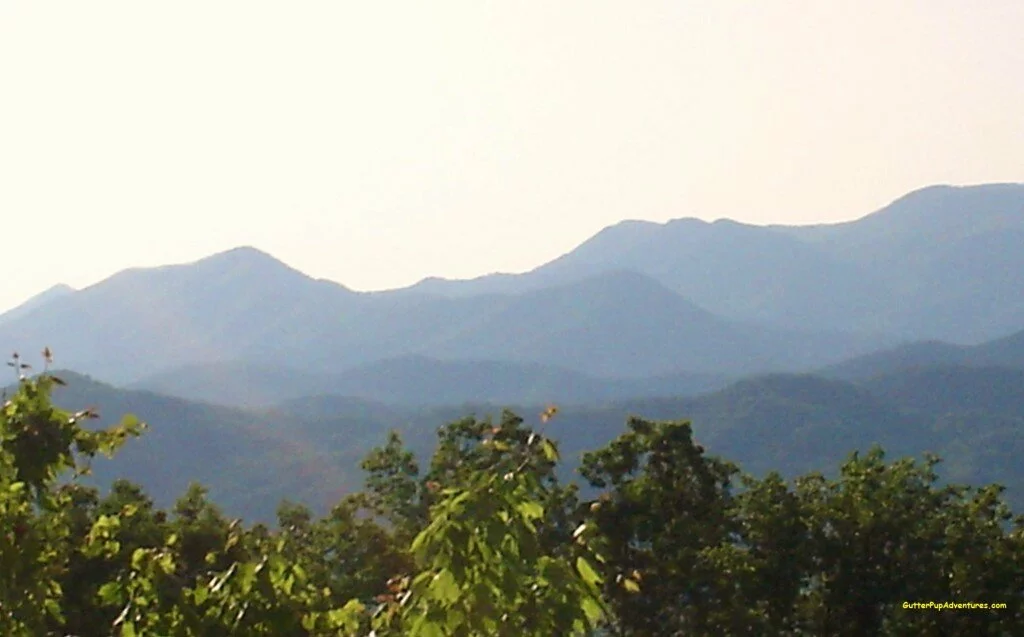 "Learn to pause… or nothing worthwhile will catch up to you."  -Doug King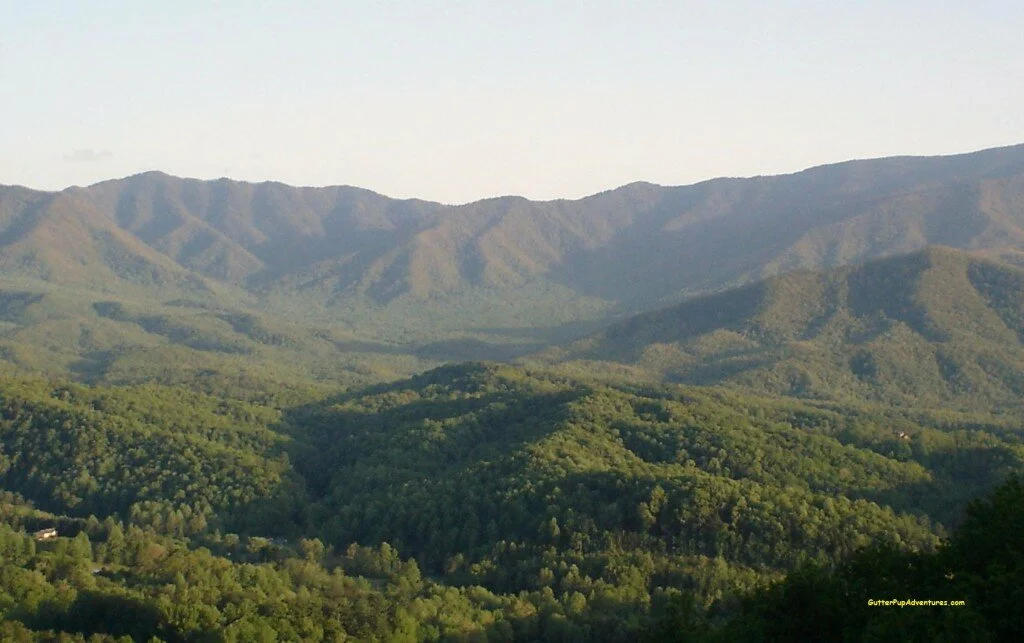 "Too often. . . I would hear men boast of the miles covered that day, rarely of what they had seen." – Louis L'Amour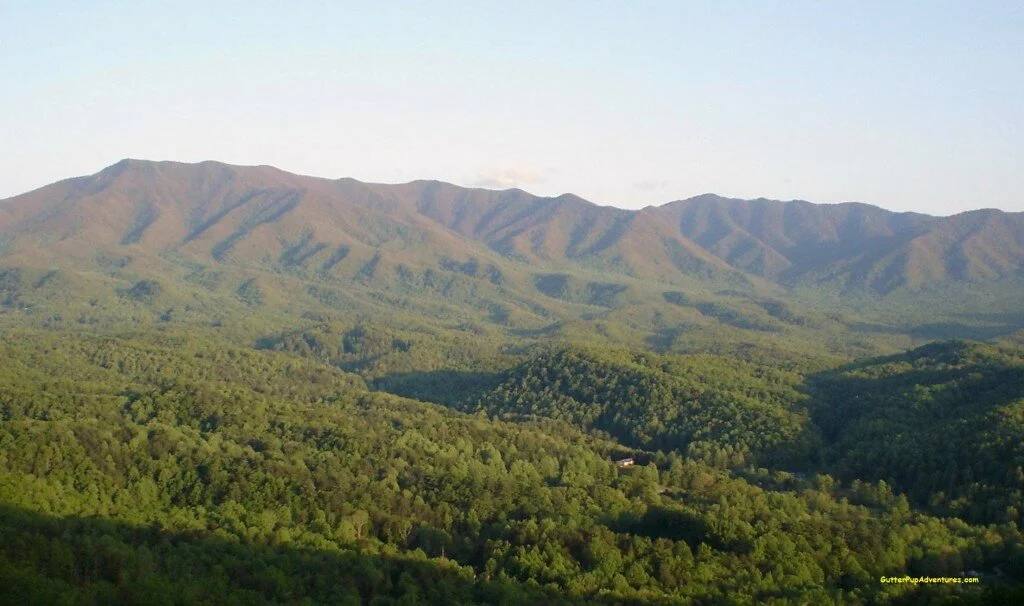 This small stretch of the segmented Foothills Parkway offers visitors spectacular views of the Smoky Mountains and surrounding Crosby/Newport area. The foothills are laid out before you in all their rolling glory, closely guarded by the nearby Smoky's, standing illustrious and chiseled, flexing their huge mountain muscles for your cameras.
There are a few 'pullover' areas located throughout the Parkway at various prime locations, offering fresh mountain air and scenic views for pictures.
____________________________________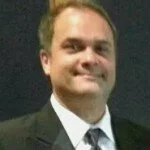 At Gutter Pup Adventures.com you can expect to read well-written and entertaining articles about the people and places that often get overlooked at many popular vacation destinations around the world.
Happy Travels!