By JP Chartier
Listed below are seven terribly adventurous and interesting people. Their heroic achievements stand in direct defiance of the accepted standards and behaviors of the time, which is what makes them so intriguing. They did things most only talk about or dream of. They had the courage to stare life in the eyes and demand more from it, a normal human existence would not be acceptable! Included on this list are individuals who braved through impossible conditions to conquer their dreams and ultimately inspire people like myself.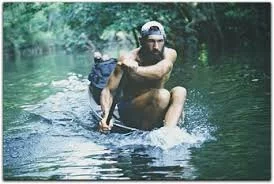 MIKE HORN (1966- )
Horn is a Swiss explorer and adventurist. He became famous after completing a solo journey around the equator without motorized transport. He then completed a two-year circumnavigation of the Arctic Circle by himself! In 2006, he and a Norwegian explorer named Borge Ousland became the first men to travel without dog or motorized transport to the North Pole during permanent darkness. He also led a team on a three-year, around the world voyage called the Pangaea Expedition. During this teaching and study trek, they used only a yacht, canoes, kayaks, bikes, paraglides, skis and a sail boat to explore the South Pole, Australia, Asia, Russia, Iceland, Greenland, the Himalayas and the North Pole! Because of his life experience and gift of gab, Horn is sought after today by sports teams and businesses for his motivational skills.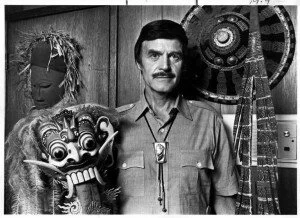 JOHN GODDARD (1924-2013)
 Goddard has lived an unbelievable life, dare I say, quite possibly the most amazing life ever! When he was 15-years old, Goddard decided that he would not live a life filled with regrets, so he wrote down a bucket list of 127 things he wanted to accomplish in his life. This list includes climbing the worlds most perilous peaks, navigating its major rivers and exploring its most remote regions. You've got to see it, he's marked off everything he accomplished, unfortunately he wasn't able to complete the whole list before his death, though he got very close.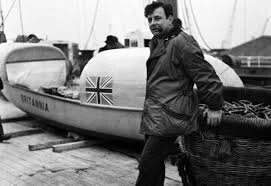 JOHN FAIRFAX (1937-2012)
Fairfax was an ocean rower and adventurists who in 1969 became the first person to row across an ocean by himself. In 1971 he became the first person to row alone across the Pacific Ocean. Besides rowing across oceans all alone, Fairfax was quite the adventurist in all aspects of his life. At age 13, Fairfax left his home in Argentina to live in the jungle like "Tarzan," where he survived by hunting and bartering skins with local peasants. At 22-years of age, Fairfax drove across America to San Francisco, when he ran out of money he returned to his mother in Argentina by bicycle! Then a short time later he fell in with pirates and was apprenticed for the next three-years in the smuggling of whiskey, cigarettes and guns. After escaping from the pirates, Fairfax became the first person to row solo across the Atlantic Ocean, a feat which took him 180-days. During the journey, he had to dive underneath the vessel to clean off the barnacles, while chipping away underwater, a shark tried to attack him but Fairfax ended up killing it with him bare hands and a large knife! Two-years later, he and Sylvia Cook became the first people to row across the Pacific Ocean, and they did it in 361 days.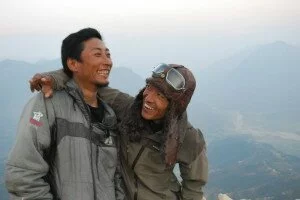 LAKPA TSHERI & BABU SUNUWAR
These two men are listed together because the two of them went on the ultimate adventure in 2011. First they climbed the largest mountain in the world, Mount Everest, then the two of them paraglided off the mountain down to sea level, a forty-five minute flight. But this was just the beginning of their journey, after paragliding they bicycled to the headwaters of a mountain stream which led them to the Kosi River in Nepal. From the Kosi they paddled to the Ganges River in India, then finally onward to the Bay of Bengal, a 37-day trek.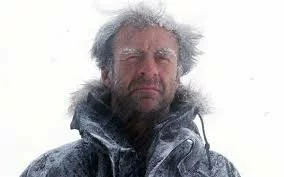 RANULPH FIENNES (1944- )
The Guinness Book of World Records says he's the "World's Greatest Living Explorer," enough said. Fiennes undertook several expeditions and was the first person to visit both the North Pole and South Pole by surface, and he was the first to completely cross Antarctica on foot. At the age of 65, he climbed Mount Everest, becoming the oldest Briton to do so. Despite suffering a heart-attack and undergoing double bypass heart surgery just four-months prior, Fiennes completed seven marathons in seven days on seven continents! On top of all this, he is also a prolific author, politician and speaker.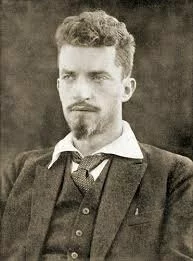 WILLIAM MONTGOMERY McGOVERN (1897-1964)
McGovern was an American adventurer who was credited with exploring uncharted areas of the Amazon, Peru and the Himalaya's. He reported on the Mexican Revolution from the front, then became a Buddhist Priest, all by the age of twenty. When WWII broke out, he served four-years operating behind enemy lines at Guadalcanal, and during the closing days of the war he crossed the Rhine with General Patton. McGovern was a very intelligent man and could speak 17 languages. Here are a few of the other professions he dabbled in: He was a professor at Northwestern University, an anthropologist, a journalist, lecturer, military strategist, plus the author of several books. And it is reputed that he was the inspiration for the character Indiana Jones. All I can say is what a life! The seven men I've listed above are great adventurers, however they aren't household names like the Lewis & Clark's or the Marco Polo's of the world, but great adventurists who lived life to the fullest none the less.
Who are some of your favorite adventurers? What is their claim to fame?







+463

0