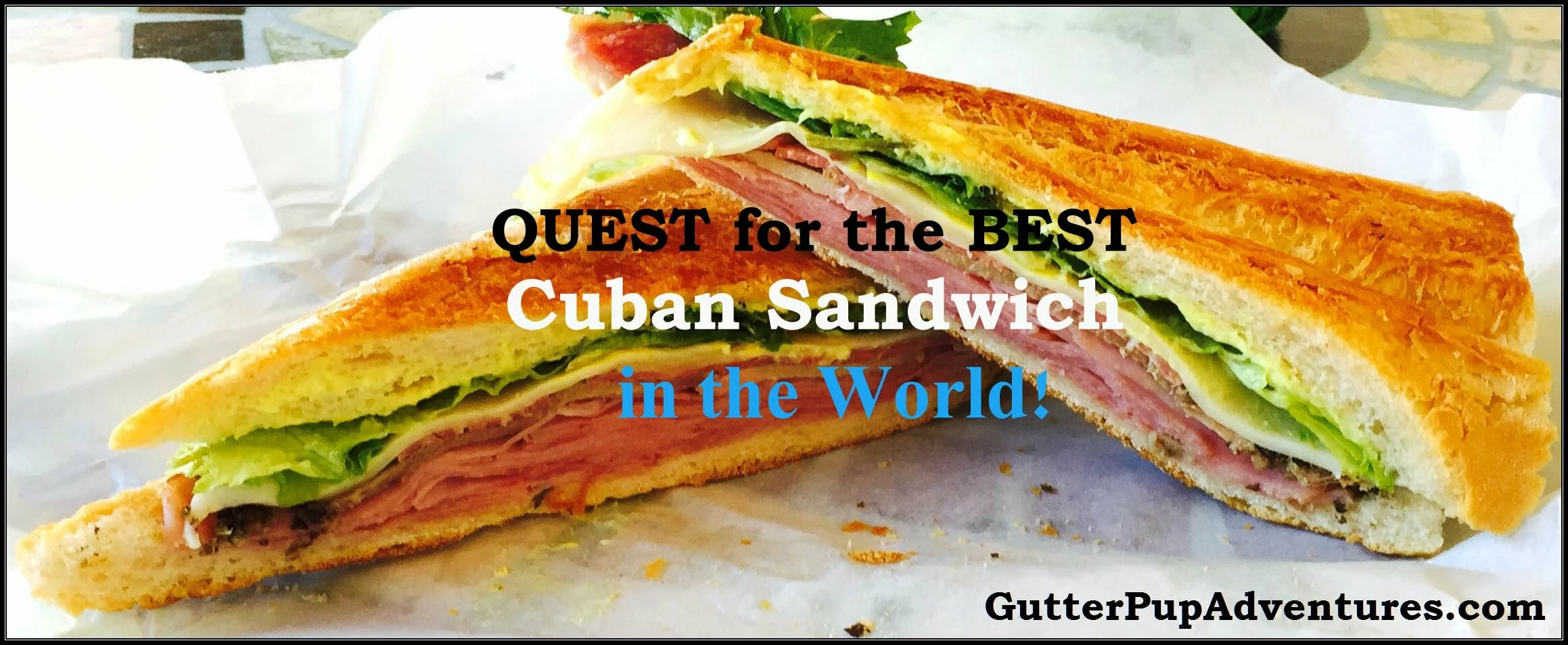 "Another day, another cuban sandwich"  -JP Chartier
GutterPupAdventures has been pounding the pavement in search of the perfect cuban sandwich, this quest will never end until each and every cuban sandwich in the world has been sampled!
The cuban sandwich is a beautiful thing, and if you're in Florida it's a must that you try one! It's our state food for goodness sake. "The Quest for the Best Cuban Sandwich" is an ongoing process, one taken with the utmost care and respect.
I'm trying them all so you don't have to (my gift to you!)
HISTORY OF THE CUBAN SANDWICH
The history and the ingredients of the Cuban Sandwich is a much debated topic. There are some who say the Cuban Sandwich originated in Cuba and was served to the workers in cigar factories and sugar mills sometime in the mid-1800s, then they found their way to Key West in the 1860s by those same workers that migrated to America. And finally in the 1880s the Cuban Sandwich made it to the Tampa area, Ybor City to be exact.
There are others who say that the Cuban Sandwich originated in Ybor City in the 1880s as a quick and easy way to feed the cigar workers. The truth probably lies somewhere in the middle, the "mixto" as it was called in Cuba, was a primitive version of the modern day Cubano, or Cuban Sandwich, and was served in the mid-1800s throughout Cuba. As it made its way north to America, we Americans changed and varied the ingredients of the basic "mixto" sandwich to the modern day pressed and heated Cuban Sandwich version of today.
HOW THE RATINGS WORK
4.0  STARS = Phenominal sandwich! Look no further this is the highest rating a sandwich can obtain.
3.5  STARS = Excellent sandwich! Any rating above 3.5 stars is stellar, you're in for a great sandwich.
3.0  STARS = Very good sandwich.
2.5  STARS = Good sandwich. If you see a rating below 2.5 stars, I'd keep looking.
2.0  STARS = Okay sandwich. My question is, why settle for just okay??
1.75  STARS = Bad sandwich, you're better off heating up a frozen dinner at home.
1.5  STARS = BEWARE! Run for your life, this sandwich is better used as a weapon than for food.
Now that all that stuff is out of the way, lets get down to business.
Below is a list of 10 establishments in Florida that serve cuban sandwiches, each place was given 2 chances to prove they are the best.
1.

 

Brocato's Sandwich Shop

–

4.0
2.

 

Ruben's Cubans

–

3.99
3.

 

Caribbean Cafe

–

3.75
4.

 

La Septima Cafe

–

3.74
5.

 

Lucky Dill Deli

–

3.72
6.

 Pepo's Cuban Cafe

–

3.7
7.

 

La Cubanita Cafe

–

3.3
8.

 

Bodega Deli

–

2.8
9.

 

St. Pete Beach Deli

–

2.5
10.

Sangwich Block Deli

–

1.9
>
1. 

BROCATOS SANDWICH SHOP
5021 E. Columbus Dr
Tampa, FL
(813) 248-9977

This sandwich earned the coveted 4 Star Rating and for good reason… It's the BEST! If you find yourself in the Tampa Bay area, a stop at Brocato's Sandwich Shop is a MUST! I've made it my personal mission over the years to find the best of the best Cuban Sandwich – and I've found it!

I had the large Cuban Sandwich which weighed in at a whopping 1.5 lbs and was at least a foot long! It also came with a bag of chips and a large fountain drink – all for $10. After sinking my teeth into the sandwich for the first time, I realized at that moment that I was in the presence of greatness. The flavor of the slow cooked mojo pork meshed perfectly with all the other ingredients of the sandwich. Click here for a more detailed article about Brocatos.
2. 

RUBEN'S CUBANS
4941 E Busch Blvd #170
Tampa, FL
(813) 989-2178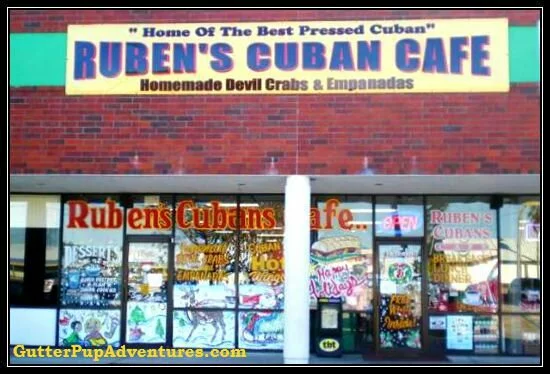 Ruben's Cubans makes a fantastic cuban sandwich and it's rating of 3.99 Stars reflects that fact. This sandwich is so damned good that you'll dream about it for the next few days after eating one, I did! Ruben's makes a slightly different cuban than Brocatos does, its smaller but wonderful in its own way.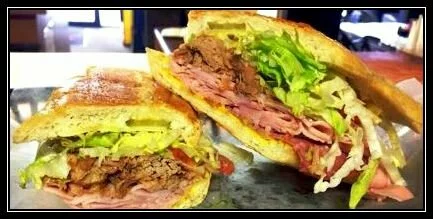 They press their sandwich to perfection, the bread is so tasty! They pile on the meat, and put lettuce on it, something the purists frown on, but no me. Everything on this sandwich meshes together perfectly and a visit to Ruben's is a must if your in the area of Busch Gardens (right down the street). Ruben's Cubans, I Love You!
3.

CARIBBEAN CAFE
4801 Central Ave.
St Petersburg, FL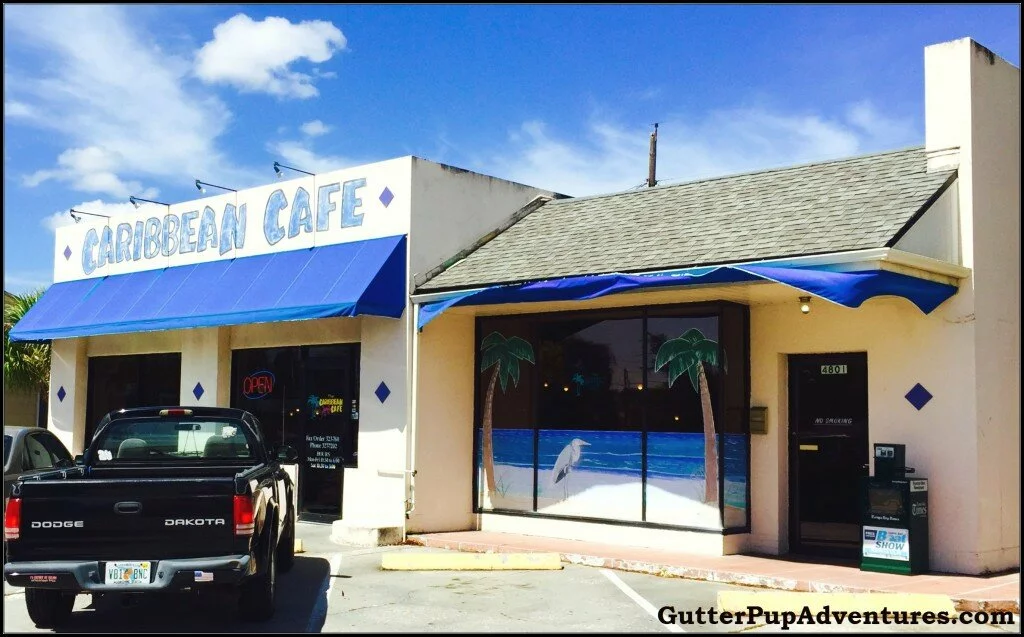 What a joy it is when I stumble across a place that puts love into the making of their cuban sandwich! Caribbean Cafe duked it out with the former Champ in St. Petersburg, the Lucky Dill, and came out on top with an official rating of 3.7 Stars. It was a close fight, but the title has changed hands ladies and gentlemen – Caribbean Cafe makes the best cuban sandwich in St. Petersburg (as of this writing).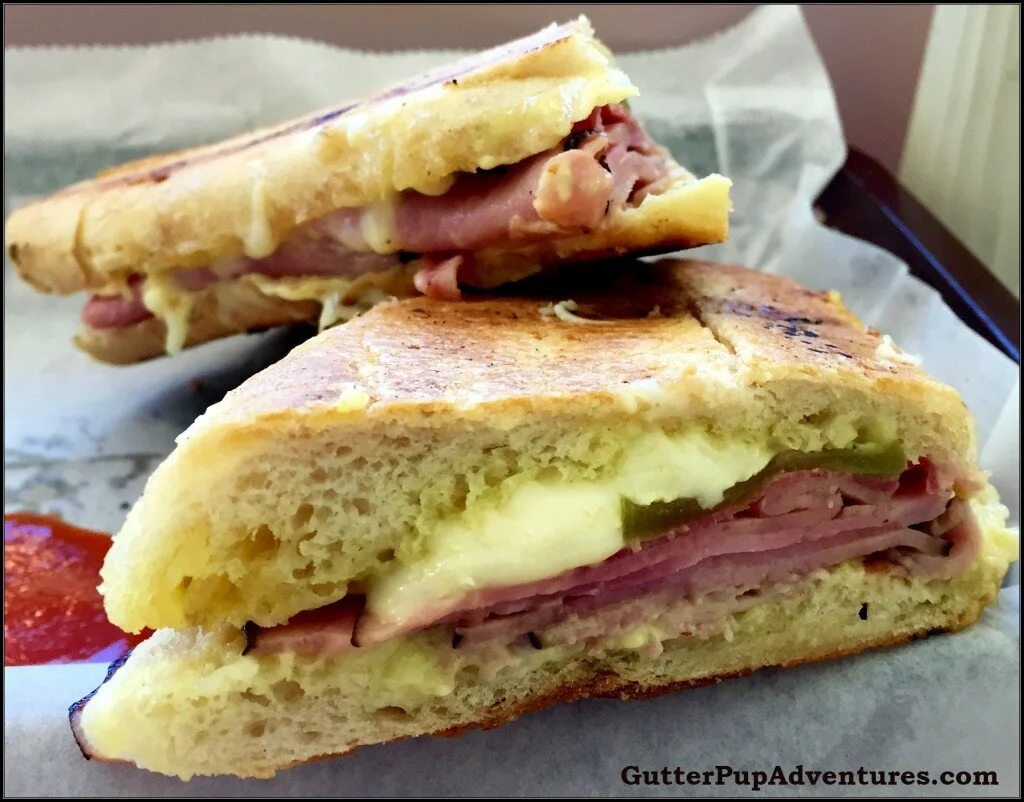 I highly recommend that you stop at this restaurant if you find yourself in the St. Petersburg area, they make a wonderful product! They pile on the cheese (yum) until it melts out the sides, and press it till its hot all the way through (something most places don't do). Buying one of these delicious cubans wont break the bank either folks, I paid $6 for a 9″ sandwich, and was very, very happy I did.
4.

LA SEPTIMA CAFE
702 W. Lumsden Rd.
Brandon, FL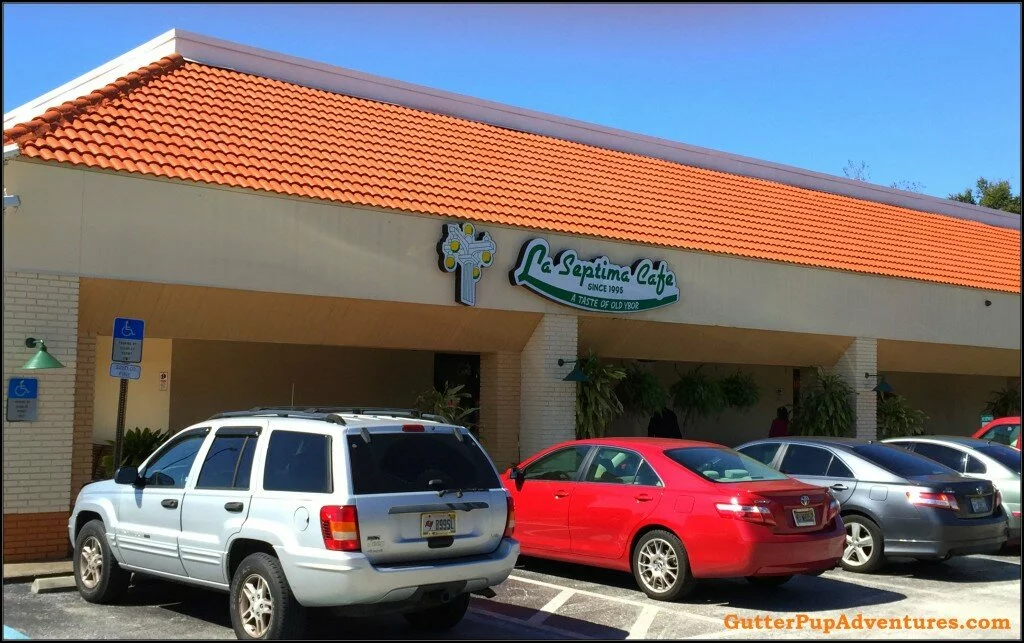 La Septima has been a favorite of mine for many years. They have the best cuban sandwich in Brandon, Florida and have for a while. So when it came time to officially rate their cuban sandwich I knew I was in for a treat.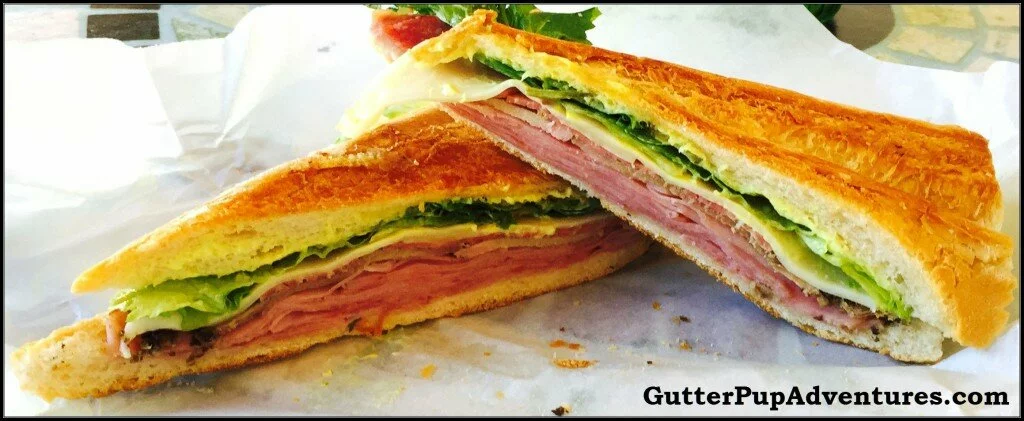 Coming in with a 3.74 rating is something to be proud of for sure, but this sandwich could be a 3.8 or better by doing just one thing – completely heating it through. This has always been a problem for me at La Septima, even when I ask that it stay on the press a bit longer to heat the sandwich completely, they still don't for some reason. I guess its because they have a thriving business and many cubans to press?? I still absolutely love their cubans! I mean look at the photo above, the sandwich is a work of art.
5.

LUCKY DILL DELI
277 Central Ave.
St. Petersburg, FL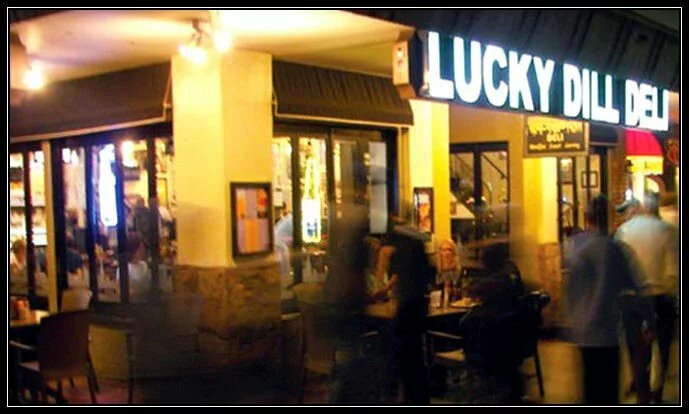 The Lucky Dill Deli resides in the heart of downtown St. Petersburg. It's a cool little deli with seating outside near the street where you can eat and people watch at the same time. If you check the ratings for Lucky Dill online you'll notice that they have a sub-par rating at best, however their cuban sandwich is a damn good one!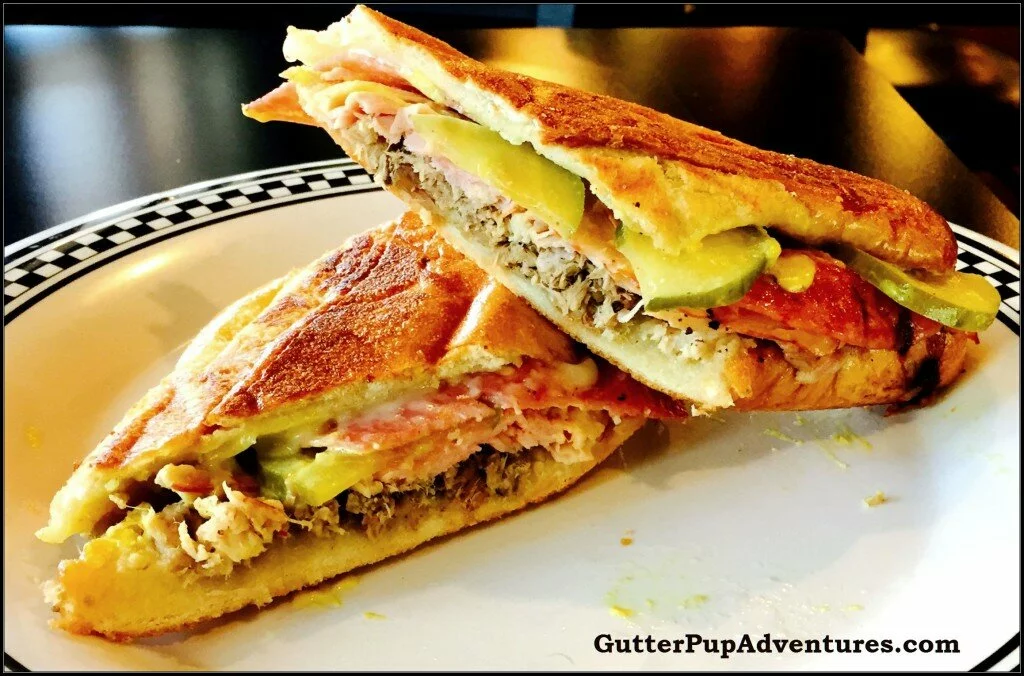 This is a really, really good sandwich, but at $9.50 (includes a side) its pricey. Lets face it, it's a small sandwich too, I could have eaten another one (or half of one). I suppose its the location of the deli that has inflated the price, and the interior is very cozy, but I'm only interested in the sandwich! So if you've got some extra cash and you're downtown, by all means indulge.
6.

PEPO'S CUBAN CAFE
9939 4th St. N.
St. Petersburg, FL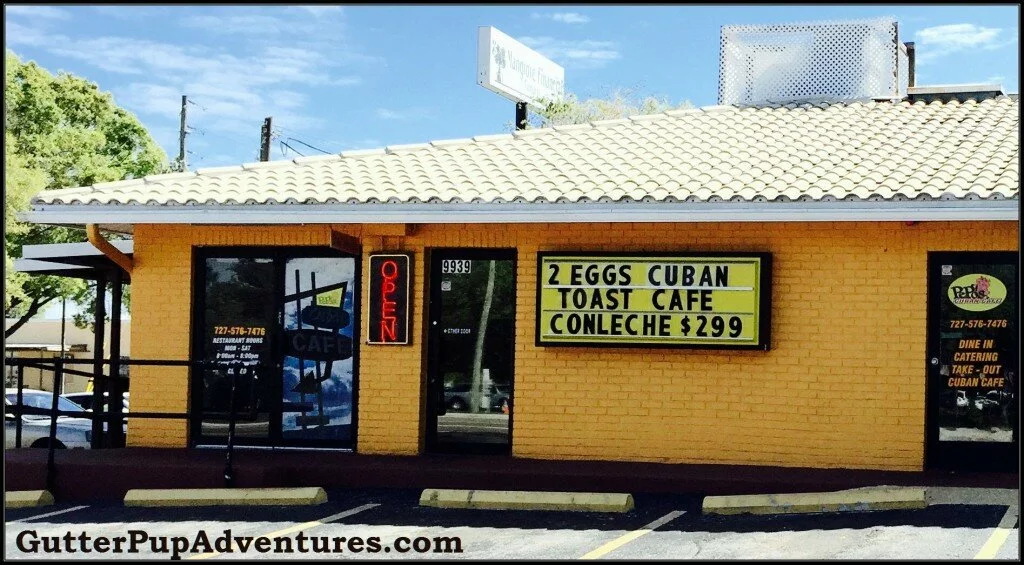 Pepo's Cuban Cafe in St. Petersburg is a wonderful little place. Not only will you get a delicious meal, you'll also get a very clean restaurant and excellent Cuban music in the background. I really enjoy this place, it's close to where I live and they produce a better than excellent product.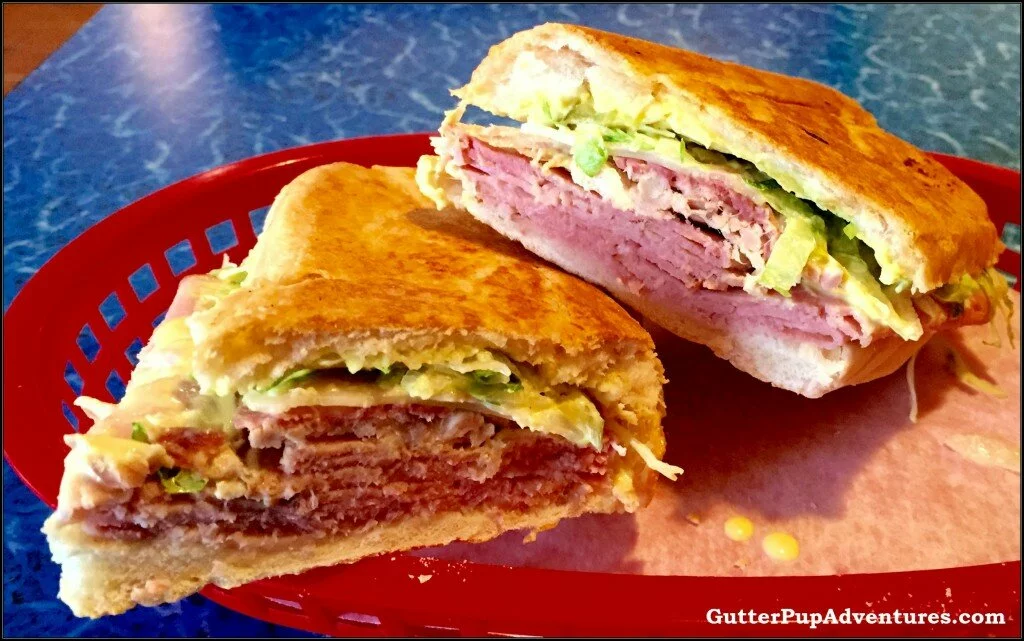 Pepo's doesn't skimp on the meat, just look at all that deliciousness! This sandwich will run you $6.90 and is worth every penny. There are only 6 sandwiches that have earned a rating of over 3.5 Stars, and Pepo's is one of them, thanks Pepo's for such a special cuban!
7.

LA CUBANITA CAFE
723 W. Lumsden Rd.
Brandon, FL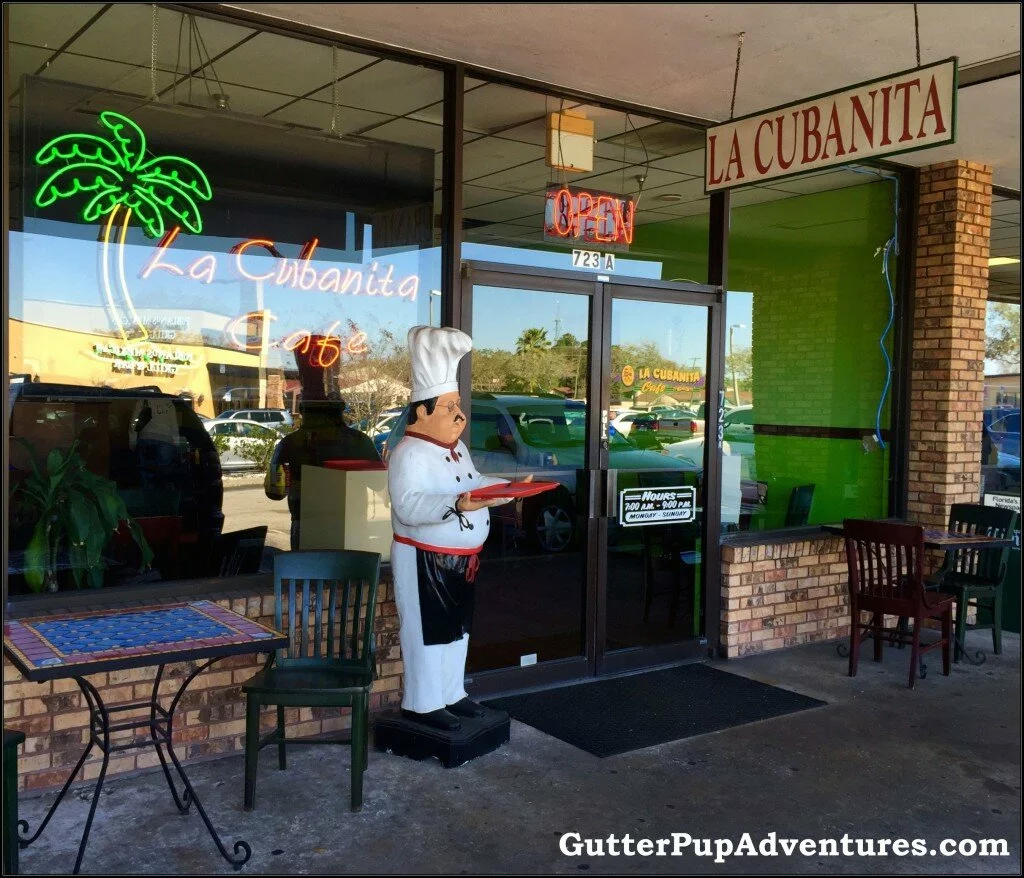 What really stood out for me in La Cubanita's version of the cuban sandwich was the marinated chunks of tender pork!  It melts in your mouth. The 3.3 Star rating for their cuban tells you that yes, this is a better than very good sandwich.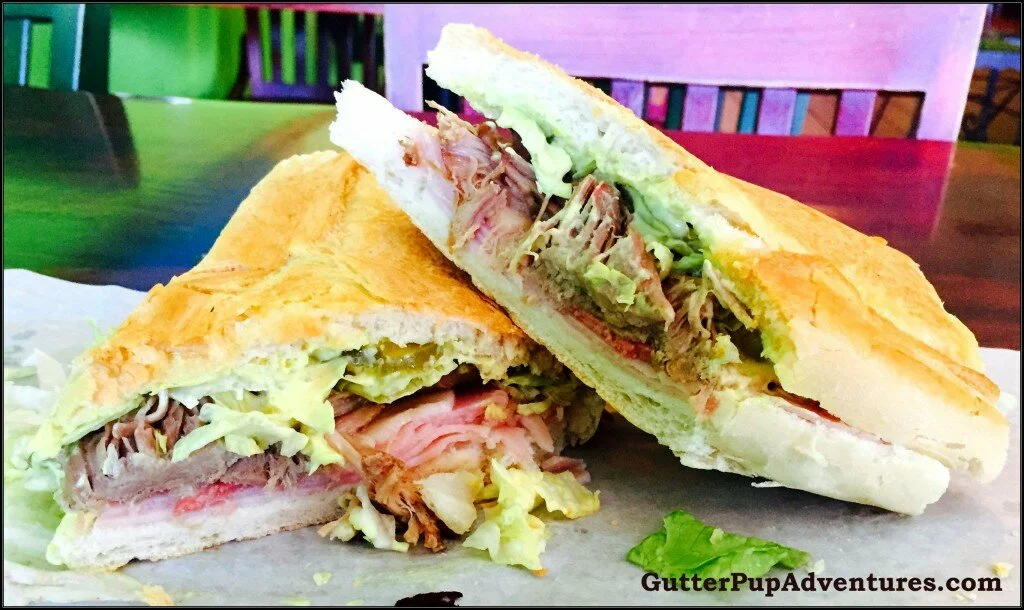 How could La Cubanita improve their rating? Easy, put more ham, salami and cheese on it, a simple fix in my eyes, everything else is great.
8.

BODEGA
1120 Central Ave.
St. Petersburg, FL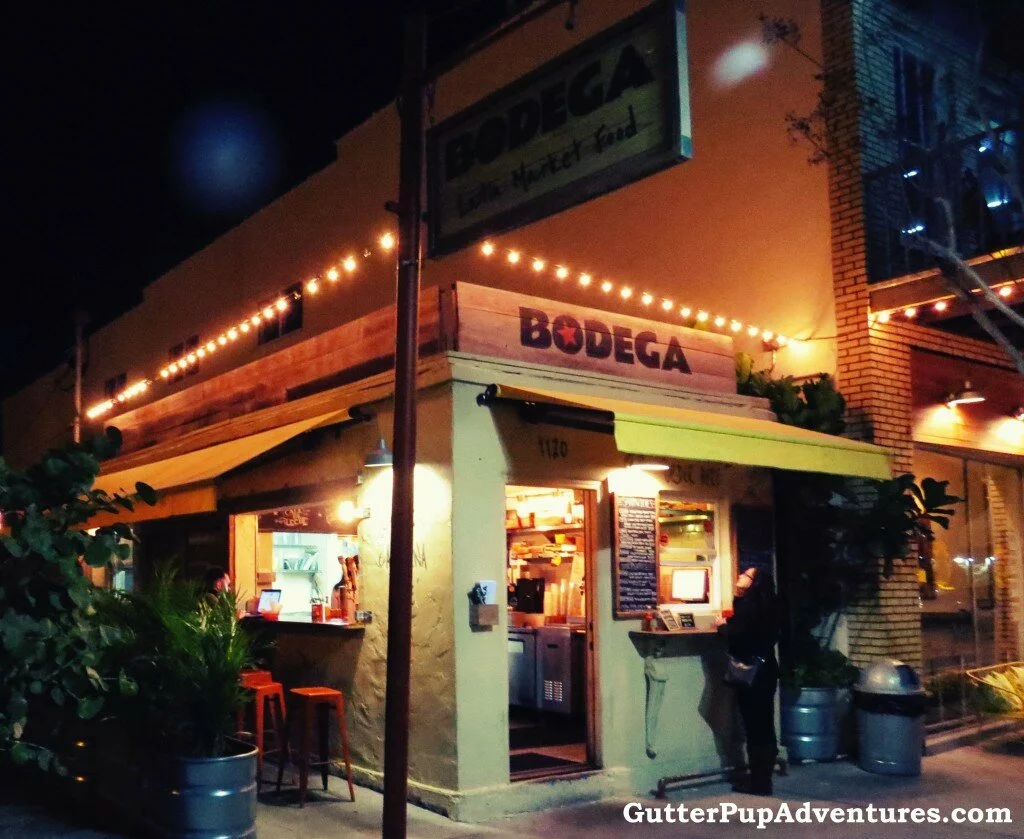 The delightfully appealing Bodega Deli, a small, charming building with outside seating at the front (pictured) and a few tables at the rear under a roof.
The place is very clean and well run and the employees were awesome! The service is 4 stars.
Time to get down to the business at hand – how does their version of the cuban sandwich stack up to the competition?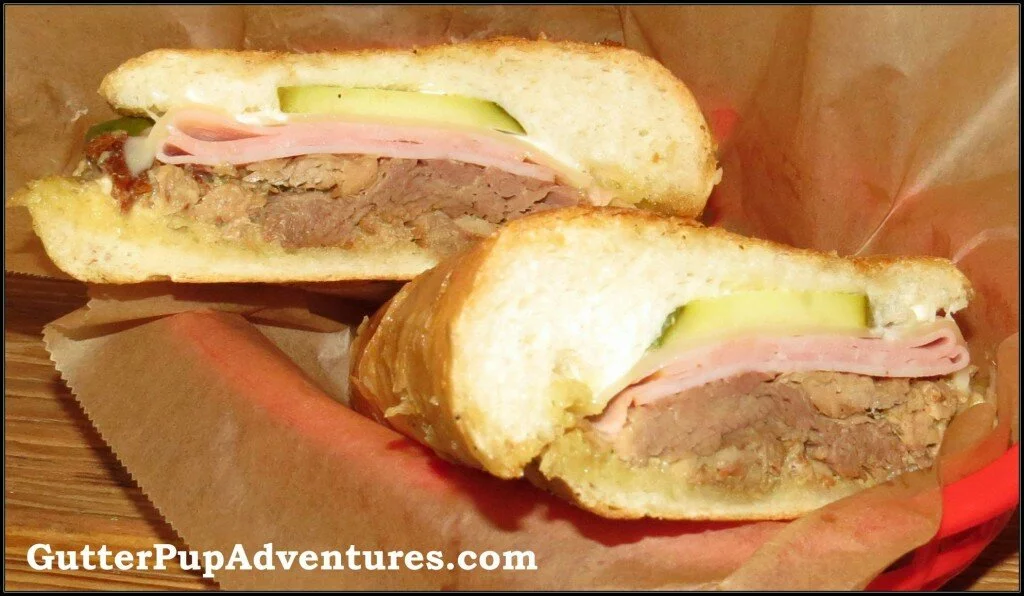 Their version is pressed and contains chunky portions of pork instead of the deli sliced type used on some cuban's. All the other ingredients are what you would expect to see on a proper cuban.
My first thought as I bit into the sandwich was, "it's a little dry." The flavors meshed well, however the pork was less than amazing. Overall, the sandwich tasted good and hit the spot, but in my humble opinion Bodega's version can't hang with the big boys.
9.

ST. PETE BEACH DELI
6355 Gulf Blvd.
St. Pete Beach, FL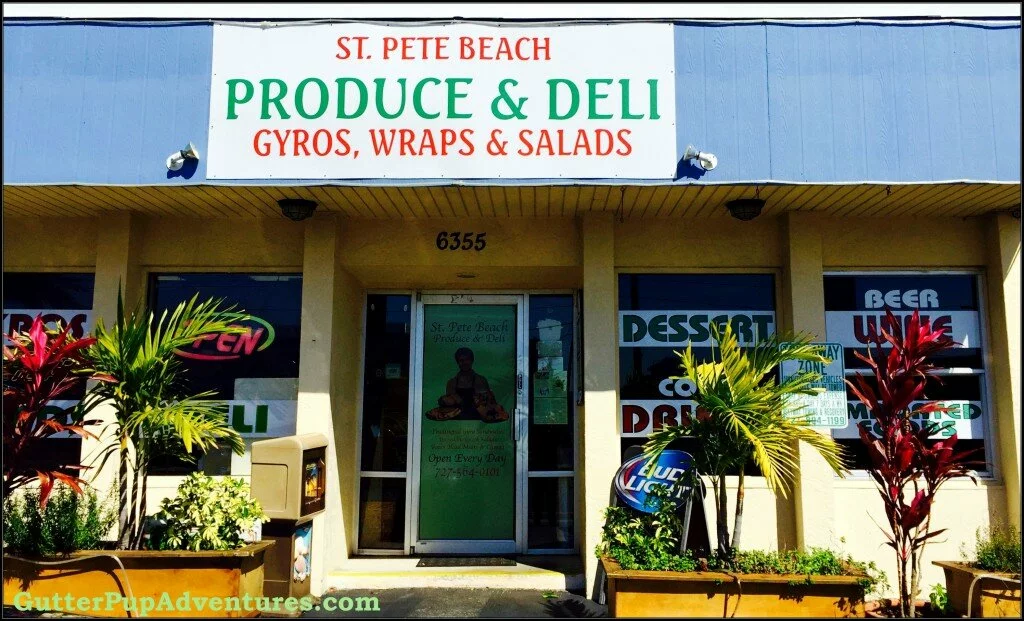 Okay, where do I start? First of all this sandwich set me back $9, that's just for the cuban and nothing else. Second, they put spicy mustard on it! Yuck! Third, it was very dry. And last but not least, it was cold, even though they pressed and heated it. But St. Pete Beach Deli did use Boars Head meats.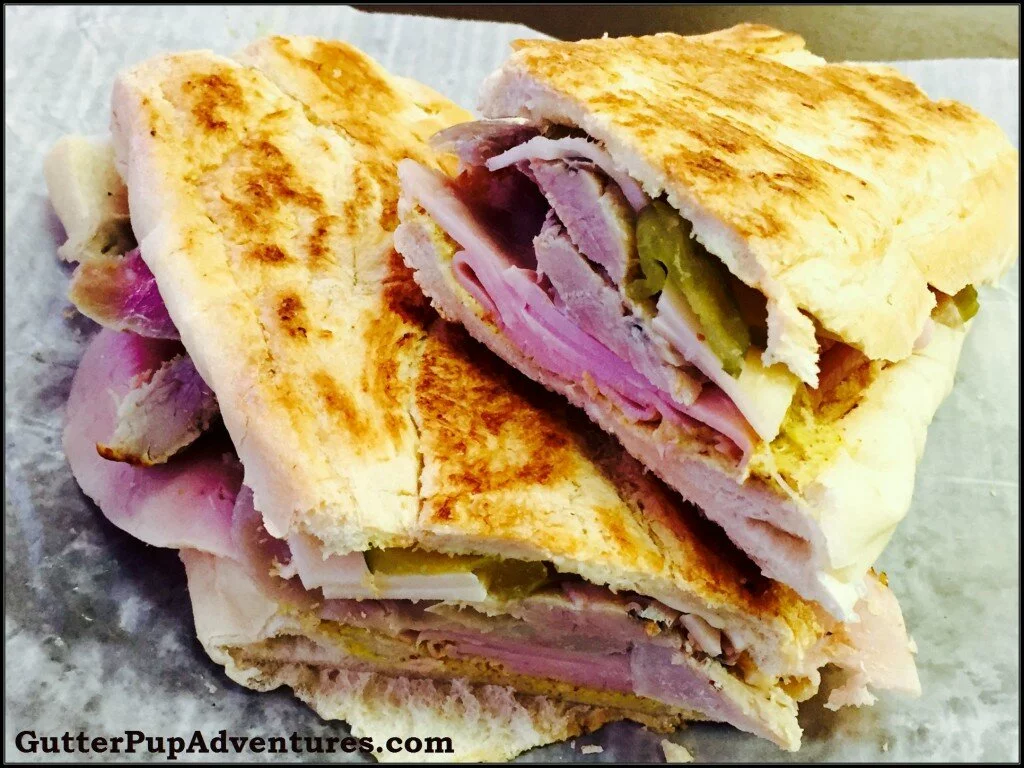 10.

SANGWICH BLOCK
9291 MLK Jr. St. N.
St. Petersburg, FL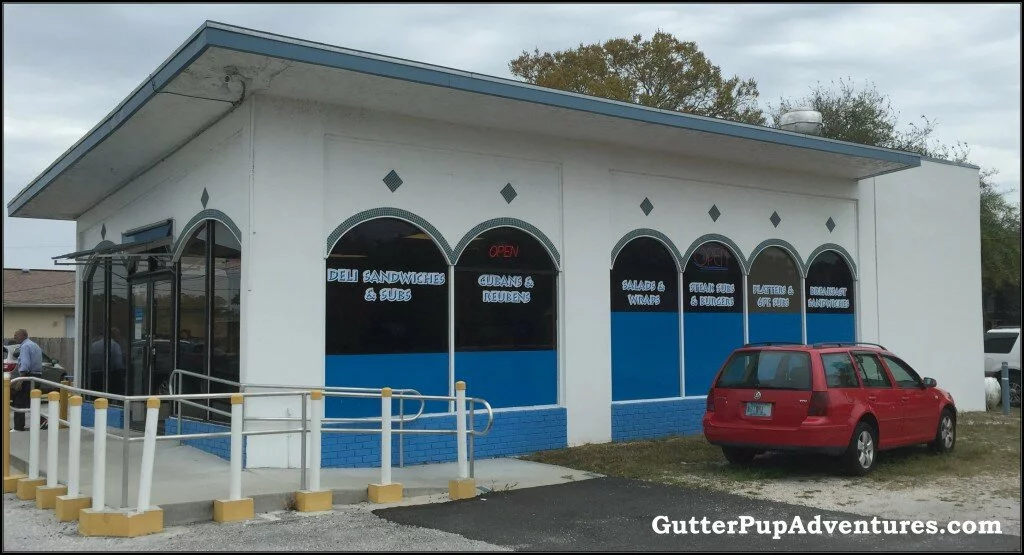 If you want an excellent cuban sandwich my friends, do yourself a favor and pass Sangwich Block by. I was very disappointed with the product I received here. However the corned beef sandwich looked good.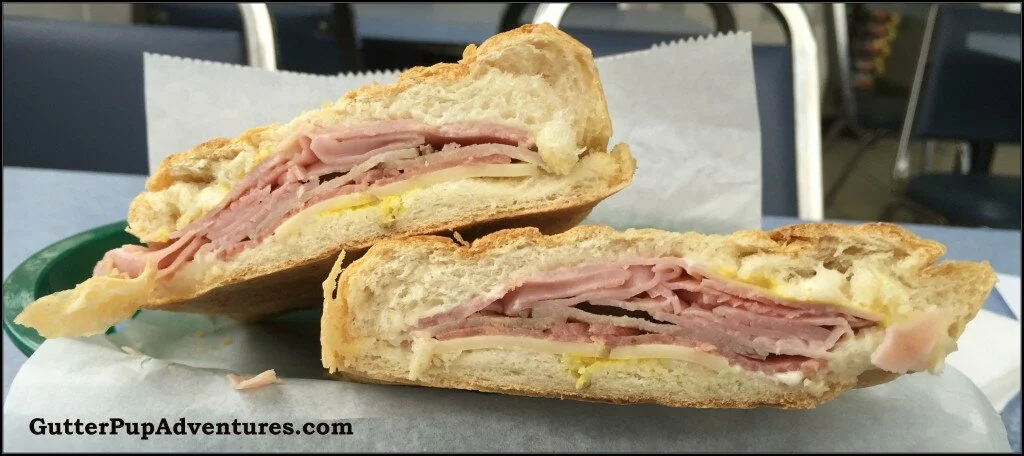 You can tell by just looking at this sandwich that there wasn't much, if any love put into the creation of it. I should have known better, their menu warns you of the experience you're about to have!!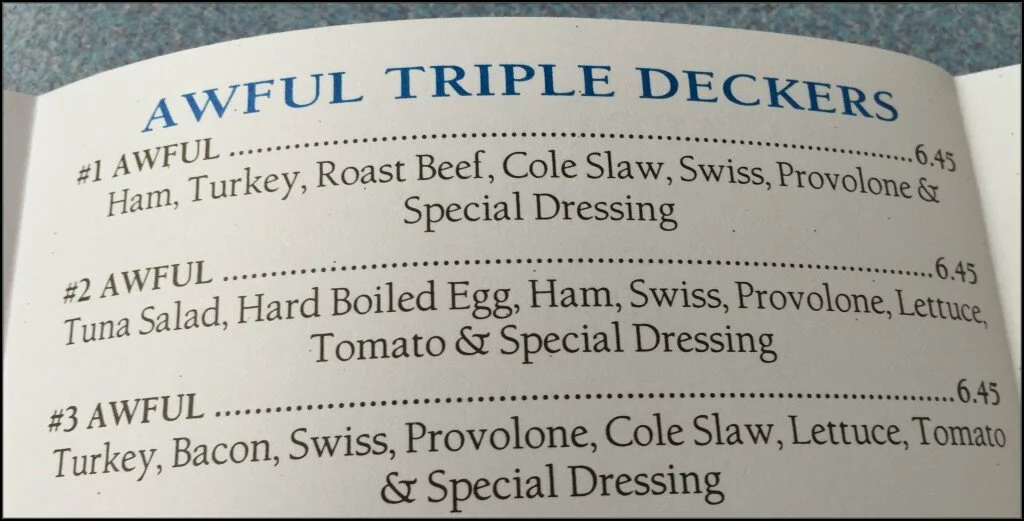 At least they didn't lie…
If you know of a place that serves up stellar cuban sandwiches why don't you let me know in the comments below and I'll go give them a try.
__________________________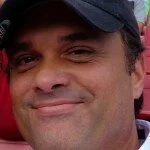 Hi my name is JP Chartier and I write for Gutter Pup Adventures.com where you can expect to read well-written and entertaining articles about the people and places that often get overlooked at many popular vacation destinations around the world.